Math Professional Learning Community
SESSION 1: October 8, 2020 | 3:00pm - 5:30pm
SESSION 2: December 2, 2020 | 3:00pm - 5:30pm
SESSION 3: January 21, 2021 | 3:00pm - 5:30pm
SESSION 4: March 11, 2021 | 3:00pm - 5:30pm
SESSION 5: May 13, 2021 | 3:00pm - 5:30pm
ABOUT THIS ONLINE WORKSHOP
Teaching mathematics, both face-to-face and remotely, is a complex endeavor. Mathematics is a rich and exciting subject, yet many of our students struggle to feel excitement, to think deeply, and to explore. How do we create engaging math lessons where students are at the center of the learning and all students feel safe to participate? In this program, we will investigate strategies for engagement, creativity, critical thinking, and inclusivity. Come be a part of a (virtual) community of thoughtful math teachers and learners that will explore innovative ideas and captivating tasks to make math class matter to our students.
Session 1: Mathematical Engagement
The first session will focus on developing math lessons (both in person and online) to increase student engagement, strengthen conceptual understanding, and build self-efficacy. We will explore and experience a variety of rich, student-centered tasks and analyze the tools and structures for facilitating these tasks. We will also discuss strategies for engendering formidable mathematical identities.
Session 2: Collaboration & Discourse
Research informs us that learning mathematics is a social endeavor, but how do we get students to talk to each other, work together and take risks? Prioritizing a collaborative culture, we will explore ideas and routines to create spaces where students feel safe to discuss, explore and share their ideas.
Session 3: Curiosity & Inclusivity
How do we develop curious and creative mathematicians? How do we maintain inclusive classrooms where all students feel comfortable participating in math activities? In this session, we will look at ways to overcome negative perceptions of mathematics to help students embrace their own mathematical journey, so that all students can "experience the wonder, joy and beauty" of mathematics.
Session 4: Assessment & Grading
During this session, we will explore best practices and brain-compatible research on feedback and assessments to help students master mathematics. Combining research with our practice, we will answer questions around the most effective ways to check for understanding and promote student growth. We will look at some variations on homework, grading, formative assessment and summative assessment in an effort to determine effective applications for our classrooms.
Session 5: Moving Math Forward
In this final session, we will bring together all of our learning to develop future-facing mathematics lessons. What are our common goals? How can math bring us together? As a community, we will develop math goals and activities that will nurture and inspire students for the future.
This program is aimed at 6th - 12th grade math teachers, though others are welcome to attend.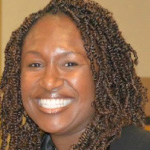 Christina Lincoln-Moore is an innovative Constructivist educational leader who is tenaciously and profoundly dedicated to mindful project-based learning to engender formidable mathematics identities. She taught for LAUSD from 1996 until 2014. She is currently a Principal. Christina presents as a featured speaker focused on the re-humanization of mathematics for traditionally marginalized students by integrating mathematics, social emotional learning (SEL), and mindfulness. Her professional presentations include the National Council of Supervisors of Mathematics, National Council of Teachers of Mathematics, and California Mathematics Council.  Christina serves as the State Secretary for the California Mathematics Council (CMC) and Equity, Access, and Empowerment Chairperson of the California Mathematics Council: Southern Section (CMCS). Mrs. Lincoln-Moore is the Founder of Talk Number 2 Me™ Mathematics Consulting. Let's explore how the integration of SEL and mathematics can change the trajectory of children's lives.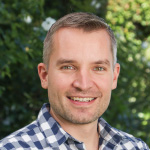 Chris Luzniak is currently a math teacher and department chair at The Archer School for Girls in Los Angeles. His 15 years of teaching mathematics began in New York City public schools, where he also founded and coached the Speech and Debate team. He coaches teachers in both math and science to develop discussion activities for their classes. Through this combination of teaching and coaching, Chris developed and refined math debate routines that he uses daily in his own classroom and that were recently published by Stenhouse, Up for Debate! Exploring Math Through Argument.
Cancellation Policy
Life happens. We understand that there will be times when you cannot attend a workshop that you have registered and paid for. We strive to be as helpful and flexible as possible when things out of your control happen. Please visit our FAQ page for detailed information about our cancellation policy and answers to frequently asked questions about enrollment and membership.