Making Math Class Matter 
Feb 05, 2019 9:00AM—1:00PM
Location
Curtis School 
Cost $200 members; ($300 non-members)
Categories Curriculum & Pedagogy, Intensive


Chris Luzniak
Math Teacher and Department Chair at The Archer School for Girls
Regan Galvan
Director of a Student Life at Wildwood School
Let's explore quality tasks and thoughtful pedagogy to help make your math class more engaging for all students! Develop the strategies and tools to move your classroom away from the traditional "I do, we do, you do" framework of teaching math toward an experience that more actively engages students in defining their own learning.
We will anchor our workshop with an exploration of key research on engagement, curiosity, and mathematical mindsets. Then, we will outline the key elements of effective math instruction, in line with NCTM's recent call in Catalyzing Change for students to "experience the wonder, joy and beauty" of mathematics. Lastly, we will work together to build on this research  to develop activities and structures for your math classroom, working toward the goal of making math class matter for all students.
This workshop is aimed at upper elementary, middle and high school math teachers and coaches.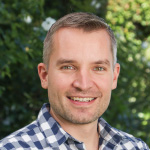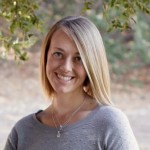 Chris Luzniak is currently a math teacher and department chair at The Archer School for Girls in Los Angeles. His 15 years of teaching math began in NYC public schools, where he also founded and coached the Speech and Debate team. Through this combination of teaching and coaching, Chris has worked to develop discussion and debate routines that bring student voice and discussion into the math classroom. He coaches teachers in both math and science to develop discussion activities for their classes. Some of his work can be seen at luzniak.com, and is currently being published by Stenhouse Publishers.
Regan Galvan is the Director of a Student Life at Wildwood School, and an instructor of middle school math practices for the UCLA math department. Prior to her current position, Regan was a math teacher at Harvard-Westlake School in Los Angeles. Follow her on twitter at @regangalvan, or visit her blog, www.musingmrsg.blogspot.com.
Cancellation Policy
Life happens. We understand that there will be times when you cannot attend a workshop that you have registered and paid for. We strive to be as helpful and flexible as possible when things out of your control happen. Please visit our FAQ page for detailed information about our cancellation policy and answers to frequently asked questions about enrollment and membership.