Leadership Fellows Program
SESSION 1: October 19, 2020 | 9:00am - 12:30pm
SESSION 2: November 16, 2020 | 9:00am - 12:30pm
SESSION 3: January 25, 2021 | 9:00am - 12:30pm
SESSION 4: March 1, 2021 | 9:00am - 12:30pm
The application deadline for Leadership Fellows is August 31st.
The job of an independent school leader is more complicated and demanding than ever before, and has the potential to be extremely rewarding. School leaders today require a myriad of skills in order to lead, to collaborate effectively, and to have impact.
This year-long fellowship for experienced educators from throughout California supports the unique demands of independent school leaders—the only program of its kind in California! Facilitated by two experienced, long-time Heads of School, the Leadership Fellows Program offers practical knowledge and skills about independent school leadership, as well as professional and personal support.
This program includes a strong line-up of guest speakers on a variety of topics including mission and culture, diverse and inclusive school communities, school finance, and governance, among others. Case studies, problem-based discussions, and relevant readings will challenge participants to reflect on their roles and encourage the development of their skills for their work in their current schools.
Goals:
To provide experienced K-12 leaders with the knowledge, skills, and resources important for senior level leadership.

To address topics such as leadership EQ, communication, team building, systems thinking, strategic planning, and organizational health and behavior.

To develop and strengthen relationships and networks of support among school leaders.
In addition to the 4 sessions, participants will have the opportunity for an individual mentoring session with one of the facilitators.  
This is a selective program and all applications will be reviewed to ensure that the cohort is balanced, diverse, and well-qualified.
Application components:
Resume - Submit with application or via email to tate@catdc.org
Pay $500 deposit on Eventbrite (Deposit is refunded if you are not admitted into the program, but is non-refundable if you are admitted.)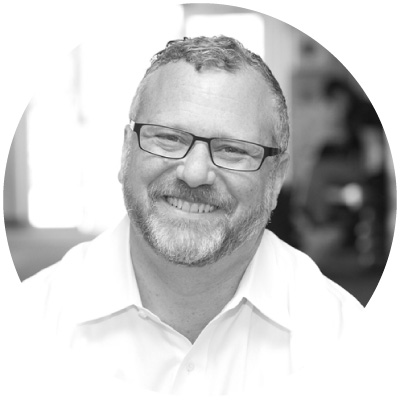 Eric Temple
Eric Temple currently serves as The Head of School at Lick-Wilmerding High School, a coed day 9-12 high school in San Francisco serving 530 students. Before joining Lick-Wilmerding eight years ago, for seven years Eric headed The Carey School, a pre-kindergarten through fifth grade coed day school in San Mateo. Eric began his career teaching English and as the Dean of Students at Ojai Valley Upper School, then moved to Crystal Springs Uplands School where he taught English, was the Dean of Studies and Assistant Head of School.  Eric has served on many school boards, the California Association of Independent Schools board, and currently serves on the NAIS Board where he chairs the Equity and Justice Committee. For five years Eric served on the faculty of the NAIS Institute for New Heads where he taught about understanding school culture. Eric holds a BA (Boston College) and MA (UMass – Amherst) in English Literature and a MEd in Educational Leadership (Teachers College, Columbia University). In his spare time he enjoys woodworking, gardening, and traveling with his husband.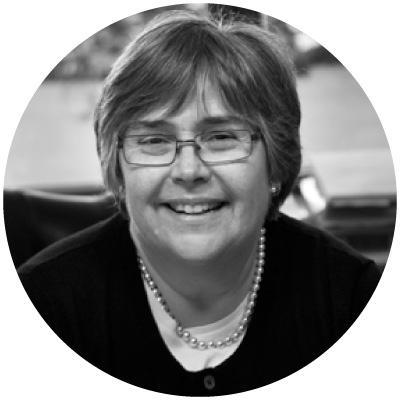 Coreen Hester
Coreen Ruiz Hester was an independent school head for 20 years—ten at The American School in London, 2007-17 (preK-12, 1,350 students) and ten years at The Hamlin School in San Francisco, 1997-2007 (K-8, 400 girls). Prior to that, Coreen served as High School Principal in London, Assistant Head at The Branson School, and a college counselor, dean, and English teacher in Michigan and northern California, USA.An experienced trustee of several independent schools, Coreen currently serves on the board and executive committee of the Academy of International School Heads. She also served on the board of the Educational Collaborative for International Schools, based in London. She has recently been elected to serve on the boards of French American School and The Branson School, both in Northern California.Coreen holds undergraduate and master's degrees from Stanford University. She earned her degree in English with minors in Italian and history. Coreen has also done additional graduate work at Bread Loaf Graduate School of English and UC Berkeley.
Session 1: The Interplay of Leadership, Mission, and Culture
October 19, 2020
Topics:
Identifying your strengths as a leader and defining leadership

School Mission and Culture
Guest Speaker: Jim McManus
Cancellation Policy
Life happens. We understand that there will be times when you cannot attend a workshop that you have registered and paid for. We strive to be as helpful and flexible as possible when things out of your control happen. Please visit our FAQ page for detailed information about our cancellation policy and answers to frequently asked questions about enrollment and membership.