Understanding and Handling Microaggressions in the Age of Black@
SESSION 1: February 2, 2021 | 3:00pm - 4:30pm
SESSION 2: February 4, 2021 | 3:00pm - 4:30pm
ABOUT THIS ONLINE WORKSHOP
The independent school community continues to feel the reverberations of the Black@... Instagram movement, which began in the aftermath of the death of George Floyd. Influenced deeply by Black Lives Matter (BLM), Black youth across the country took to social media platforms to share their experiences with micro-aggressions and other forms of bias at their schools.
School leaders have responded in a variety of ways to this phenomenon, creating or reinforcing their support of task forces and BIPOC affinity and alumni groups, and making plans for increased BIPOC representation at the faculty and administrative/trustee levels.
This workshop focuses on the "on the ground" strategies faculty and administrators can use to better support Black students. We will take some time to build an understanding of implicit bias and the influence of the BLM movement on the experiences of Black youth. Participants will gain specific strategies that can be implemented at the personal, classroom and student life levels. Implications of school-wide approaches to supporting Black students will also be discussed. This two-day program will be a combination of didactic presentation, individual reflection, asynchronous work, and small group discussions/practice.
Participants will:
Develop a broader deeper understanding of implicit bias, particularly as it manifests in microaggressions

Understand the current context more deeply and how, despite a great deal of work being done by independent schools around equity and anti-racism, students and adults are still experiencing microaggressions

Develop and practice individual, class, and school strategies for managing a situation where microaggressions occur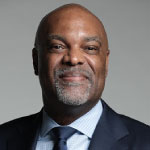 Keith Hinderlie, Ph.D. is a licensed psychologist and educator with over 20 years of experience working with adults, youth and families in a variety of settings. His professional background includes a unique combination of knowledge about psychology, personal development, education, leadership and cultural diversity. Dr. Hinderlie has presented workshops across the country on diversity, inclusion, multicultural competence, and the social/emotional experiences of children. He has extensive experience working with African American and Multi-Racial youth.
Cancellation Policy
Life happens. We understand that there will be times when you cannot attend a workshop that you have registered and paid for. We strive to be as helpful and flexible as possible when things out of your control happen. Please visit our FAQ page for detailed information about our cancellation policy and answers to frequently asked questions about enrollment and membership.