Experienced Administrators: Supporting Faculty & Creating Community
SESSION 1: October 12, 2021 | 1:00pm - 3:30pm
SESSION 2: November 4, 2021 | 1:00pm - 3:30pm
SESSION 3: December 6, 2021 | 1:00pm - 3:30pm
SESSION 4: January 13, 2022 | 1:00pm - 3:30pm
SESSION 5: April 26, 2022 | 1:00pm - 3:30pm
ABOUT THIS ONLINE ONGOING PROGRAM
This online year-long program is designed for experienced senior administrators charged with the hiring, mentoring, professional growth, and evaluation of faculty. Our sessions, which are loosely timed to align with the rhythms of the school leader's year, will be dedicated to discussing the challenges and complexities associated with managing, leading, and supporting diverse groups of faculty. We will also spend time learning and practicing skills associated with this work, and debriefing and exploring case studies and questions that school administrators confront regularly.
In a series of 5 sessions timed to align with the demands of the academic year, participants will have the opportunity to explore issues and topics including:
Effective Leadership:

Who, What, When, Where, & How

Performance Management:

Professional Growth, Feedback, & Evaluation

The Individual and the Community:

Equity, Awareness, and Taking Care

It's All About the People:

Recruiting, Hiring, & Mentoring

And . . . Breathe

: Reflecting, Reconnecting, & Looking Ahead
No matter the topic, our central aim will be to share our experiences with one another, to co-create solutions together, and to forge professional relationships with one another that will continue to sustain us long after the workshop is over.
This program is aimed at senior school leaders in supervisory positions, such as Upper/Middle/Lower School Directors, Associate Heads of School, Deans of Faculty and others.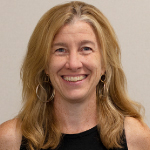 Stella Beale (she/her) is the Dean of Faculty at Marin Academy in San Rafael, California. Prior to her arrival at MA, she worked at Windward in Los Angeles, California, first as Associate Director of Upper School and, later as the Director of Studies. Stella earned her BA in English from the University of North Carolina at Greensboro, her MA in Education from Wake Forest University, and her MEd in Private School Leadership at Teachers College/Columbia University. Stella is also the proud mother of a student at Haverford College and an avid runner and hiker. When she's not in school, attending a CATDC workshop, or reading educational theory, she can most often be found pounding the pavement or hitting the trails.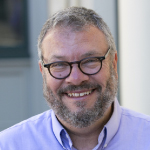 Nasif Iskander is the Assistant Head of School and Dean of Faculty at San Francisco University High School.  He manages the annual strategic work of the school, as well as the professional growth, work life, and recruitment of the faculty.  He has been at UHS for 28 years, where he has been a physics teacher, department chair, academic dean, and interim head of school; he is currently also the parent of a senior.
Cancellation Policy
Life happens. We understand that there will be times when you cannot attend a workshop that you have registered and paid for. We strive to be as helpful and flexible as possible when things out of your control happen. Please visit our FAQ page for detailed information about our cancellation policy and answers to frequently asked questions about enrollment and membership.