Beyond Inclusion and Support: Racial Equity in Learning Services
Beyond Inclusion and Support: Racial Equity in Learning Services
SESSION 1: January 14, 2022 | 9:00am - 11:00am
SESSION 2: February 4, 2022 | 9:00am - 11:00am
SESSION 3: February 18, 2022 | 9:00am - 11:00am
ABOUT THIS ONLINE ONGOING PROGRAM
"How can I build my capacity (knowledge, skills, mindset) to act as an advocate for racial equity in my role as a learning specialist?" 
This three-part series will provide a starting point for answering this question. Together we will create space for conversations about leveraging our roles and positionalities to advance equity in our school practices, procedures, and systems. 
Participants will tap into their foundational strengths and navigate their emotions as they tackle racial challenges and seek to center equity within learning services. More questions we will explore together are: 
How do my identities and experiences impact my antiracism work and my work as a learning specialist? 
When I think about antiracist work, what emotions and feelings come up for me?
What have been some recent challenges when working with students/colleagues/parents who have a different racial background than I? 
How might I use my power and positionality to provide onramps for racial equity within my organization?

What skills do I already have as a learning services professional that could be leveraged to support my antiracism work?
Participants should be prepared to reflect on inquiry questions in a journal (digital or hard copy) and discuss topics related to racial oppression and bias from the "I" perspective. In addition to contextualizing the language of systemic oppression through self-inquiry and reflection, participants will leave with a "toolkit" of resources and a network of support that will enable learning to continue beyond our time together.
Participants will learn common vocabulary for how to talk about systemic oppression in their personal and professional lives

Participants will engage in self-inquiry and reflection centered around understanding the "Cycle of Oppression" 

Participants will draw connections between the disability rights movement and racial justice

Participants will talk through "real-world" challenges

and develop a plan of action for addressing issues of bias and discrimination within our school systems so we can serve our students with equitable and just practices and procedures
This 3-part series is intended for learning specialists.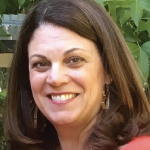 As director of East Ed, Elizabeth Denevi works with schools nationally to increase equity, promote diversity pedagogy, and implement strategic processes for growth and development. She is also an assistant professor at Lewis & Clark College in the Graduate School of Education and Counseling. Previously, she served as a director of studies and professional development and was responsible for the stewardship and integration of curriculum from pre-kindergarten through grade 12. She coordinated professional development and evaluation for all faculty and served as a co-leader of the school's accreditation team. At Georgetown Day School (DC) she served as the co-director of diversity and a senior administrator for 10 years. She has taught English and history at a number of schools, including Castilleja School (CA), San Francisco University High School (CA), and Vail Mountain School (CO). Her new book, Learning and Teaching While White: Antiracist Strategies for School Communities, will be published by Norton in spring 2022.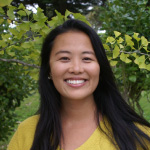 Alyson Kaneshiro, Ed.D is a learning specialist and Bay Area Regional SEED (Seeking Educational Equity and Diversity) Facilitator in Oakland, California. As a learning specialist, Alyson coaches students to help them identify and achieve learning goals that are important to them while teaching them the skills they need to become empowered, resourceful, and identify-affirmed learners. In her role as a Regional SEED facilitator, Alyson leads conversations that interrogate systems of oppression with the goal of driving change at all levels (personal, organizational, and societal) towards social justice. Currently, Alyson is a learning specialist in the middle school at Redwood Day and also provides organizational coaching through her private practice Learning Specialist LLC. Previously, Alyson taught as an adjunct professor in the Master of Arts Special Education Program at the University of San Francisco and worked in the Hawai'i Department of Education for twelve years as a Student Services Coordinator and special education inclusion teacher. Alyson's professional interests include: analyzing curriculum to remove barriers to learning, applying systems thinking and action research to address real-world problems of practice, and creating inclusive and equitable systems of support for all students. 
Cancellation Policy
Life happens. We understand that there will be times when you cannot attend a workshop that you have registered and paid for. We strive to be as helpful and flexible as possible when things out of your control happen. Please visit our FAQ page for detailed information about our cancellation policy and answers to frequently asked questions about enrollment and membership.