Do You See What I Mean? Facilitating Courageous Conversations Visually
Mar 03, 2020 9:00AM—3:00PM
Location
Google Community Space
Cost $400 members; ($600 non-members)
Categories Equity & Inclusion, Intensive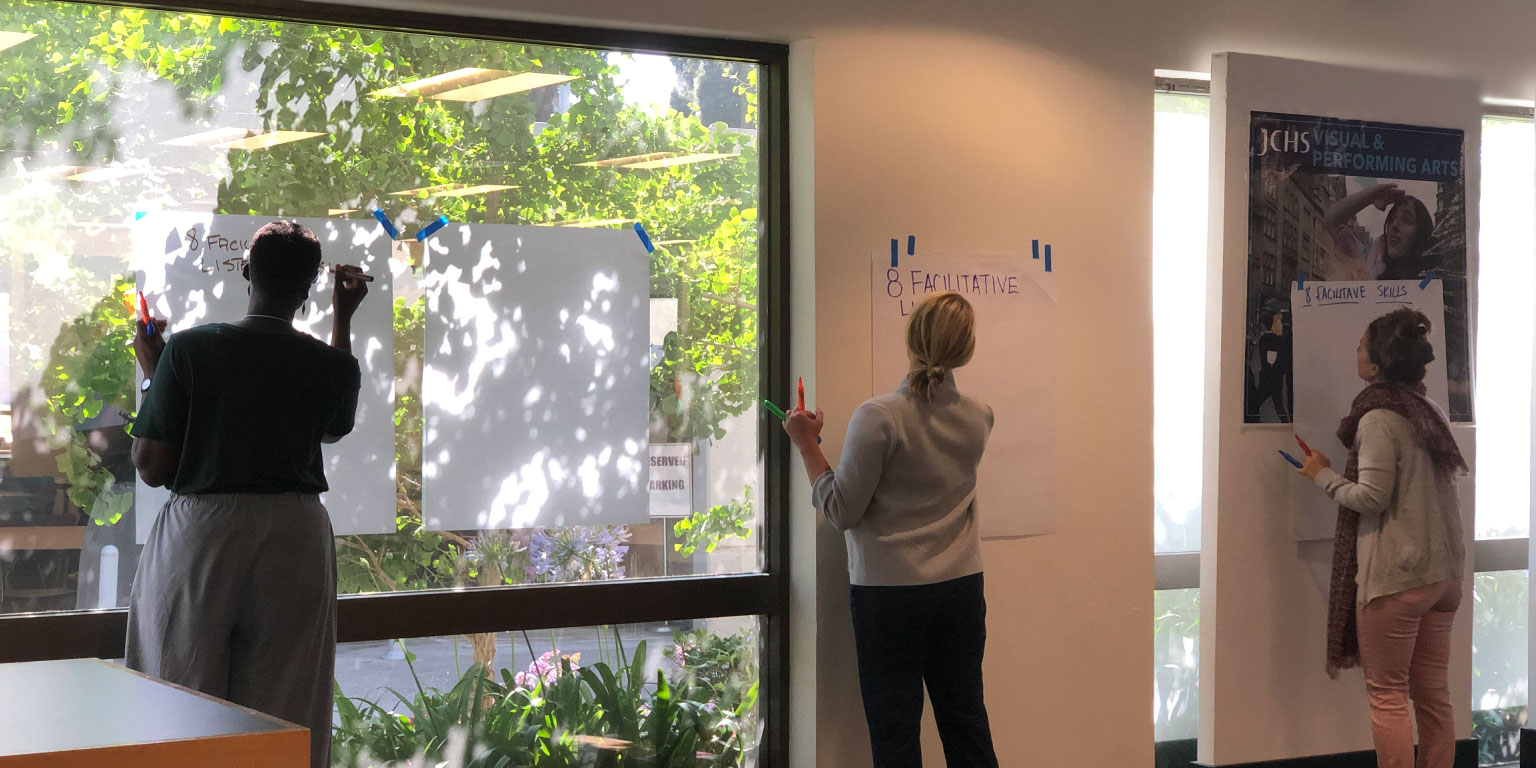 As educators and activists leading the work around diversity, equity and inclusion in our schools, we are often called on to facilitate courageous conversations across identity, power, and difference. Though there are many dialogue models and tools, visuals can help set the stage, support thinking, and catalyze breakthroughs. Engage with veteran facilitators to learn common facilitation models, avoid pitfalls, and manage polarity, and learn visual facilitation to help people see issues and perspectives more clearly. Through this workshop, participants will have an opportunity to unpack practical strategies on facilitating courageous conversations and leave with a visual toolset to deepen their practice.
Learning Objectives
After this seminar, participants will:
Learn practical strategies for facilitating courageous conversations 

Have opportunities to collaborate with other facilitators advancing diversity, equity, and inclusion work 

Gain a visual toolset to support their facilitation practice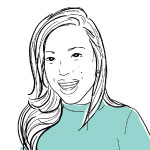 Kawai Lai is a designer, facilitator, and strategy consultant helping organizations make the abstract more concrete. She is a co-founder of VizLit, an organization with the mission to unlock the visual minds of all learners. Her upcoming book, The New Team Habits, provides practices for leadership teams to build better habits for team learning, meetings, and projects. Formerly, she served as the Vice President of Innovation at the National Association of Independent Schools, where she helped schools reimagine education, build capacity to innovate, and share stories of authentic progress. Kawai was a founding team member of Education Elements, an ed tech startup working with the most forward-thinking public school districts and charters across the country to personalize learning. Prior to a career in education, Kawai spent a decade in consulting and technology, implementing large scale technology systems with Deloitte, working in different industries including retail, healthcare, and aerospace. She has an MBA from Haas, UC Berkeley and a BS in mechanical engineering from Southern Methodist University.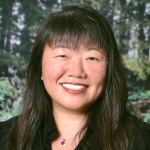 Rosetta Lee serves Seattle Girls' School in dual roles. SGS is an innovative school for Junior High School girls, aiming to empower women leaders and change agents and dedicating its energies to a diverse community of students and faculty, an anti-bias mission, and an integrated curriculum. As a faculty member, Rosetta teaches subjects such as science, math, technology, art, ethics, social justice, and more. As a professional outreach specialist, she designs and delivers trainings for all constituencies of the school community, as well as the local and national educational and nonprofit sectors.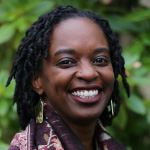 Tamisha Williams is the Dean of Adult Equity & Inclusion at Lick-Wilmerding High School in San Francisco, California. She works with staff, faculty, parents, trustees, and administrators in creating an integrated program to further the school's commitment to diversity, equity, and inclusion. Tamisha earned her B.A. in Studio Art and Comprehensive Education from the University of Richmond and her M.Ed. in Family and Marriage Counseling from The College of William & Mary in Virginia, her home state. Her artistic and counseling background informs her recognition of the power of storytelling and her belief that movement and art are integral to healing. Tamisha currently serves on the People of Color in Independent Schools (POCIS) Board of Directors where she helps to coordinate networking and professional development opportunities for Northern California Bay Area educators and school communities. She will be the keynote speaker at CATDC's Equity as Excellence Conference this summer and is currently facilitating two ongoing groups, Cross-Racial Dialogue and the Gender-Sexuality Professional Alliance Group.
Cancellation Policy
Life happens. We understand that there will be times when you cannot attend a workshop that you have registered and paid for. We strive to be as helpful and flexible as possible when things out of your control happen. Please visit our FAQ page for detailed information about our cancellation policy and answers to frequently asked questions about enrollment and membership.