Developing Your Leadership Capacity
WELCOME SESSION: October 19, 2020 | 3:00pm - 4:00pm
SESSION 1: October 26, 2020 | 3:00pm - 5:00pm
SESSION 2: November 16, 2020 | 3:00pm - 5:00pm
SESSION 3: January 11, 2021 | 3:00pm - 5:00pm
SESSION 4: March 15, 2021 | 3:00pm - 5:00pm
SESSION 5: April 19, 2021 | 3:00pm - 5:00pm
ABOUT THIS ONLINE ONGOING PROGRAM
Recognizing that independent school leadership comes in a variety of forms, from teacher leaders and deans to department chairs and division directors, this ongoing program will explore key topics that educational leaders face in their schools. Focusing on the power of active mentoring, the latest research on leadership and organizational management, personal connections, and regular reflection, participants will identify and practice key skills and habits of effective leaders. They will deepen their own leadership capacity by exploring leadership styles, school culture, communication, diversity and innovation, self-care, networking, and relationship-driven feedback models. Throughout the year, we will explore the role of leaders to create inclusive environments in typically privileged and predominately white independent school environments.
This program is designed for aspiring and current educational leaders, in both academic and non-academic (admissions, communications, development, human resources, etc.) roles. The goal will be to help participants thrive in their current independent school roles.
This ongoing program will be framed around four central themes:
Getting Better: Growth-Focused Goals and Benchmarking in Your Current Role

Leading From Where You Are: Understanding Your School's Culture and Navigating Within It

Building High Functioning Teams: Feedback, Mentoring, and Networking

The role of leaders to create inclusive environments in privileged and predominately white independent school environments.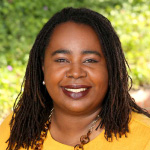 Carla Cretaro is the Lower School Head at The John Thomas Dye School. I have enjoyed being in the field of education for the past twenty years, most recently joining The John Thomas Dye School (JTD) as Lower School Head. Prior to my start at JTD, I was the principal for seven years at Community Magnet Charter School, an affiliated charter in the Los Angeles Unified School District.  Additionally, I have taught every grade at the elementary level and have served as coordinator in charge of school programming, enrollment, and student achievement.  I hold a bachelor's degree in African-American Studies from Oberlin College and a master's degree in Educational Leadership from California State University, Northridge. I also hold a Multiple Subject Teaching Credential and an Administrative Services Credential. Outside of work, I enjoy reading, spending time with family and friends, and having fun with my two teenage sons, Maxwell and Cameron, who currently attend Harvard-Westlake School.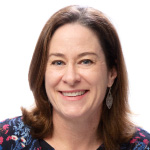 Laura D. Ross is the Associate Head of School at Harvard-Westlake.  Prior to beginning this position, I spent eight years as an upper school head, three at Harvard-Westlake and five at Greenhill School in Dallas, Texas.  Prior to moving into a division head role I spent seventeen years in a variety of roles in education: I've been a college counselor, a college admissions officer, a soccer coach, a teacher of meditation, social ethics, and world religions, and a dorm parent in a boarding school.  I hold a Bachelor of Arts in Religion from Wesleyan University and a Master's degree from Stanford University in Higher Education Administration and Student Affairs.  My husband Gregg teaches math at the middle school at Harvard-Westlake and my daughter Casey is Harvard-Westlake class of '23 and my son Graham is Harvard-Westlake class of '26.
Cancellation Policy
Life happens. We understand that there will be times when you cannot attend a workshop that you have registered and paid for. We strive to be as helpful and flexible as possible when things out of your control happen. Please visit our FAQ page for detailed information about our cancellation policy and answers to frequently asked questions about enrollment and membership.