Curriculum Mapping for the Contemporary Learner
How can I design curriculum and instruction to meet the needs of my 21st century learners? How can my school faculty improve the quality of collaboration and communication vertically and across grade levels? Join us in this active work session where you will dive into: 1) the curriculum mapping review process and, 2) revising and updating an existing unit of study to make it an engaging learning experience. Dr. Jacobs will provide feedback and guidance on both the big picture of curriculum mapping and the instructional level of quality unit design with a wealth of dynamic resources.
Our focus will be on how to:
Lay out plans for the four phases of school wide curriculum mapping implementation.

Develop big ideas and essential questions to drive inquiry in your unit.

Ensure our content choices are timely, current, and engaging.

Select salient skills to engage in the examination of content.

Create upgraded modern assessments to reflect student learning.

Integrate digital literacy, media savvy, and global connections in your unit of study.

Organize strategic reviews of student assessments to inform long-term curriculum planning.

Provide constructive feedback to colleagues on collaborative unit design.
Our work will be anchored in Dr. Jacobs newly released book with ASCD, Bold Moves for Schools: How We Create Remarkable Learning Environments, co-authored with Marie Hubley Alcock.
Participants should bring existing curriculum maps and documents to the session. We advise that teachers choose a specific unit of study or an idea for a new curriculum design unit, preferably brought to share in an online format. Please bring a laptop or tablet and your imagination!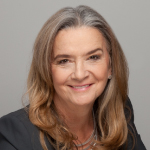 Dr. Heidi Hayes Jacobs is an internationally recognized expert and author on curriculum design, upgrading school design, modernizing assessment, and integrating both classical and contemporary literacies. The author of thirteen books and numerous articles featured in multiple media formats, Jacobs is committed to preparing our learners for the future. She is president of the Curriculum Designers Group, providing professional development services to both public and private education settings and software solutions.
Cancellation Policy
Life happens. We understand that there will be times when you cannot attend a workshop that you have registered and paid for. We strive to be as helpful and flexible as possible when things out of your control happen. Please visit our FAQ page for detailed information about our cancellation policy and answers to frequently asked questions about enrollment and membership.