Cultivating Creativity 
Mar 29, 2019 9:00AM—3:00PM
Location
The Bay School of San Francisco
Cost  $400 members; ($600 non-members)
Categories Curriculum & Pedagogy, Intensive
The word creativity has become ubiquitous in the world of education. We see it in school mission statements, strategic plans, professional articles, conference titles, and TED Talks. As teachers and school leaders, we know that our students need creativity to be successful. Yet every day, we encounter young people who believe that creativity is either something they either have, or they don't. How do we bring the creativity conversation down to earth and support our students in developing this essential disposition? This immersive workshop is designed to help K-12 teachers and administrators more effectively strengthen, cultivate, and assess creativity in the classroom.
Explore research and perspectives on creativity and discuss implications for K-12 educators and administrators

Understand how to strengthen ideas and make creativity visible

Engage with SEED (social interactions, experiences, environment, discoveries), a framework that encourages learners to approach creativity in a more collaborative, distributed, and equitable way

Apply learning to their own teaching and learning environment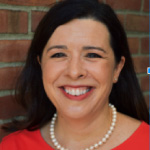 Jodie Ricci is the Performing Arts Chair at Hawken School, an independent college preparatory school in Northeast Ohio. Her role includes supporting faculty development, designing and teaching courses in creativity and music technology, conducting music ensembles, and directing theater productions and performances. Since December of 2016, Jodie has collaborated with researchers at Harvard's Project Zero to develop coursework designed to cultivate and strengthen creativity in the classroom. Beginning in February of 2018, Jodie began coaching educators around the world and across grade levels and disciplines in the HGSE Project Zero Teaching and Learning in the Maker-Centered Classroom professional development course.
Cancellation Policy
Life happens. We understand that there will be times when you cannot attend a workshop that you have registered and paid for. We strive to be as helpful and flexible as possible when things out of your control happen. Please visit our FAQ page for detailed information about our cancellation policy and answers to frequently asked questions about enrollment and membership.