Critical Skills for New Leaders: Building Individual and Organizational Resiliency
SESSION 1: September 28, 2022 | 9:00am - 12:00pm
SESSION 2: September 30, 2022 | 9:00am - 12:00pm
ABOUT THIS ONLINE INTENSIVE
This two-day program is aimed at building the skills of educators who supervise and support individuals and teams at their schools. We will develop key skills and understandings to help all educators thrive. Content will include:
Performance management and key skills for supervision

Approaches to support psychological safety with supervisees

Stress management and boundary setting

Neurobiology of supervision in today's context 

Moving from colleague to supervisor (or being new to the team) 

How to set culture within a team
Anyone new to their current leadership role.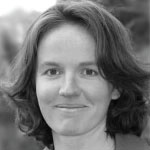 Kate Sheppard has specialized in supporting organizations navigating through crisis for the past decade. She is passionate about applying a human-centered approach to ensure individual and organizational resiliency through times of challenge. Kate has over 20 years of experience facilitating adult learning, is a facilitator for the Center for Courage and Renewal, trains and certifies professional development coaches, and is a Trauma Informed Systems Trainer in partnership with the San Francisco Department of Public Health. Kate believes participatory research is the most effective way to catalyze sustainable change and has led over 100 organizational assessment projects to catalyze paradigm shifts and disrupt inequities within organizations. Kate holds a M.A. in Human Development with an emphasis in Leadership in Education and Social Services.
Cancellation Policy
Life happens. We understand that there will be times when you cannot attend a workshop that you have registered and paid for. We strive to be as helpful and flexible as possible when things out of your control happen. Please visit our FAQ page for detailed information about our cancellation policy and answers to frequently asked questions about enrollment and membership.