Creating Cultures of Thinking and Empowered Learning
SESSION 1: June 15, 2021 | 9:00am - 3:00pm
SESSION 2: June 16, 2021 | 9:00am - 3:00pm
ABOUT THIS ONLINE SUMMER INSTITUTE
This Summer Institute grows out of the explosion of interest in how teachers can best build a culture of thinking in their classrooms, nurture students as powerful thinkers and learners, and make thinking visible. 
These goals are more important than ever this time of disrupted learning.  The global pandemic and ongoing racial reckoning have pushed educators to lean into core values and work even harder to engage all students in the learning process. The research, framework,and tools developed by researchers at Project Zero at the Harvard Graduate School of Education have been especially useful in this regard.
Through their research and writing, Dr. Ron Ritchhart and Mark Church have been leaders in advancing this important work.  Their book Making Thinking Visible, co-authored with Karin Morrison, did much to popularize the use of thinking routines in schools and museums around the world.  However, this has not been without challenges.  Some teachers merely use thinking routines as one-off activities or in a superficial way.  In their new book, The Power of Making Thinking Visible, Ritchhart and Church share their research into just what difference using making thinking visible practices makes for students and teachers, as well as how teachers can plan to use these practices for maximum effect.  When used powerfully, thinking routines not only provide teachers with a set of practices to engage students, but help advance a broader goal to create classrooms where students' thinking is visible, valued, and actively promoted.  In Creating Cultures of thinking and Empowered Learning Summer Institute, Ron and Mark will explore these ideas while engaging participants in some of the new routines presented in the book.
Over the course of our two days together, we will dive into the following questions:
What are the different ways teachers can make thinking visible? 

How do these practices relate to and connect to each other?

What do these practices look like in action? 

What are the 6 powers of making thinking visible?

What do we mean by deep learning? 

How can we make formative assessment an embedded practice and not just a task? 
What can we learn from teachers who use thinking routines to maximum effect?

How can we plan with and learn from colleagues to help us use thinking routines to maximum effect?
The Power of Making Thinking Visible is a required text for this course. The cost is included in the registration fee, and will be sent to participants.
This institute is ideal for teachers in all disciplines and grade levels (K-12), curriculum coordinators, academic deans, and division heads. To amplify the learning, we highly recommend that you take advantage of our group discounts and attend with a team from your school.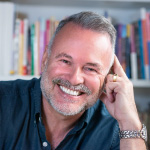 Ron Ritchhart is a Senior Research Associate at Harvard Project Zero and Fellow at the University of Melbourne, Australia. His current research focuses on developing intellectual character, making thinking visible, and enhancing school and classroom culture. Ron currently directs the worldwide Cultures of Thinking project, aimed at facilitating effective learning in classrooms, schools, and organizations. Details and practices from this project can be found in Ron's books, Making Thinking Visible and Creating Cultures of Thinking, as well as The Power of Making Thinking Visible co-authored with Mark Church and just out this April.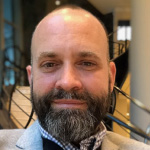 Mark Church works with schools throughout the world wishing to create cultures of thinking in their classrooms. He believes in the difference teachers can make for students when they strive to make thinking visible, valued, and actively promoted as part of the day-to-day experience of their learners. Mark encourages teachers to become students of their students, and more broadly, students of themselves and the choices they make to leverage the power of making thinking visible. Mark is currently a consultant with Harvard Project Zero's Making Thinking Visible and Cultures of Thinking initiatives, drawing upon his own classroom teaching experience and from the perspectives he has gained working with educators throughout the world. Together with Ron Ritchhart, Mark is co-author of the book Making Thinking Visible and Creating Cultures of Thinking, as well as The Power of Making Thinking Visible.
Cancellation Policy
Life happens. We understand that there will be times when you cannot attend a workshop that you have registered and paid for. We strive to be as helpful and flexible as possible when things out of your control happen. Please visit our FAQ page for detailed information about our cancellation policy and answers to frequently asked questions about enrollment and membership.