Coaching and Mentoring From a Distance
SESSION 1: September 17, 2020 | 9:00am - 11:00am
SESSION 2: September 24, 2020 | 9:00am - 11:00am
ABOUT THIS ONLINE WORKSHOP
As schools pivot to a new learning environment due to the pandemic, support for teacher learning and growth remains essential, yet the strategies and techniques require adaptation. This two-part workshop is for anyone involved in coaching and mentoring who wishes to leverage the online and hybrid environment to best equip teachers in their professional growth. Join us to learn best practices for engaging in meaningful and productive coaching and mentoring, especially in a distance learning environment.
Through small group discussion, individual reflection, scenario analysis, and role play, attendees will learn to better navigate the current reality and build skills that increase efficacy both online and in person. Participants will be able to choose a key strategy to apply between the two sessions, following up with reflection and planning when we reconvene in session 2. A short pre-reading will be provided to establish foundational knowledge, and resources for novice and experienced coaches will be shared.
Learning outcomes:
Explore the ways in which online coaching is similar to and distinct from in-person coaching
Develop a tool box of frameworks and approaches for engaging in coaching conversations online
Apply and reflect on new coaching techniques that leverage the unique aspects of distance and hybrid learning models
Build connections with other educators involved in coaching and mentoring
Deans of Faculty, Academic Deans, Division Heads, Department Chairs, Instructional Coaching, or anyone involved in coaching/mentoring teachers or coaching coaches in their schools.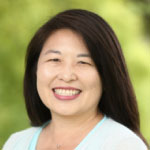 Jennifer Liu is the Director of Teacher Development and Strategic Initiatives at Town School for Boys in San Francisco, CA. Jennifer works with early career educators through Town's New Teacher Institute and supports teacher learning and curricular initiatives through mentoring and coaching. Self-reflection, effective communication, active listening, and collaboration are essential to Jennifer Liu's work, and she values the role she has in helping educators develop as culturally responsive, reflective, and effective practitioners. Her work with strategic initiatives focuses primarily on the implementation of the school's strategic plan, in partnership with the administrative team. She has been an educator for twenty-five years, with the first seventeen as a classroom teacher in both public and private schools. Jennifer holds a Bachelor's degree with a double major in Psychology and Elementary Education from Wheaton College in Illinois and her Master's degree in Curriculum and Teaching with a focus on Gifted Education from Teachers College, Columbia University in New York City.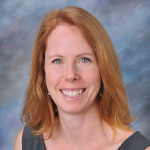 Julie Strong uses an iterative, asset-based approach to foster an environment where each individual is intellectually and personally engaged in creating an inclusive, collaborative, and resilient learning community. She is currently the Director of Teaching and Learning at the French American International School in San Francisco, where she is responsible for preK-12 curriculum and faculty development among other roles. Julie taught science to grades 9-12 for 18 years while moving progressively into leadership. She holds a B.S. in Biology from Stanford University and a Ph.D. in Immunology from the University of California, San Francisco.
Cancellation Policy
Life happens. We understand that there will be times when you cannot attend a workshop that you have registered and paid for. We strive to be as helpful and flexible as possible when things out of your control happen. Please visit our FAQ page for detailed information about our cancellation policy and answers to frequently asked questions about enrollment and membership.