Accountability in the Digital World: Navigating the Complex Social Media Landscape in Partnership with our Students
Accountability in the Digital World: Navigating the Complex Social Media Landscape in Partnership with our Students
SESSION 1: February 29, 2024 | 9:00am - 12:00pm
SESSION 2: April 11, 2024 | 9:00am - 12:00pm
ABOUT THIS VIRTUAL SERIES
Our students' lives are intertwined with the digital world and they share that they often feel watched, but not seen, by the adults who mentor them. This two-part series will be facilitated by Dr. Devorah Heitner, educator and author of Screenwise: Helping Kids Thrive (and Survive) in Their Digital World and Growing Up in Public: Coming of Age in the Digital World, and Dashka Slater, New York Times bestselling author of The 57 Bus, whose most recent book, Accountable, tells the true story of the lasting impact of a racist social media account on the lives of a group of high school students. 
Devorah and Dashka will share resources and insights from their experiences and research, and will guide participants in building toolkits for their unique school communities that will support both healthy social media engagement, as well as how to navigate social media incidents once they've escalated. Participants will have the opportunity to unpack incidents that have taken place at their own schools, discuss how to make lasting repairs in partnership with students, rather than fall into damage control patterns, and to think long-term about what it means for young people to  be accountable in the digital world.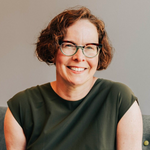 Devorah Heitner, Ph.D., has spoken and written widely about parenting and growing up in the digital age. Her latest book, Growing Up in Public was recently published in September, 2023. Her work has appeared in The New York Times, The Washington Post, The Wall Street Journal and CNN Opinion. Dr. Heitner is the author of the Amazon bestseller Screenwise: Helping Kids Thrive (and Survive) in Their Digital World. She earned a Ph.D. in Media/Technology and Society from Northwestern University and has taught at DePaul University and Northwestern. She lives with her family in Chicagoland. She's on Instagram and Twitter, but she tries not to get too hung up on fame (see workshop!)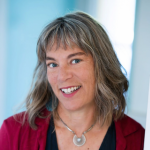 Award-winning journalist Dashka Slater has written for such publications as The New York Times Magazine, Newsweek, Salon, and Mother Jones. Her writing for and about teenagers has earned her numerous accolades, including the Stonewall Book Award, the California Book Award, and a Boston Globe-Horn Book Honor. Her New York Times-bestselling true crime narrative, The 57 Bus, was a YALSA Excellence in Nonfiction Award Finalist and a Los Angeles Times Book Award Finalist, in addition to receiving four starred reviews and being named to more than 20 separate lists of the year's best books, including ones compiled by the Washington Post, the New York Public Library, and School Library Journal. In 2021, The 57 Bus was named to Time magazine's list of the 100 Best Young Adult Books of All Time. The author of fifteen books of fiction and nonfiction for children and adults, Dashka teaches in Hamline University's MFA in Creative Writing for Children and Young Adults program. She lives and writes in Oakland, California. Learn more at accountablebook.com or dashkaslater.com.
Cancellation Policy
Life happens. We understand that there will be times when you cannot attend a workshop that you have registered and paid for. We strive to be as helpful and flexible as possible when things out of your control happen. Please visit our FAQ page for detailed information about our cancellation policy and answers to frequently asked questions about enrollment and membership.