Sexuality Education Summit: Supporting our Students to Develop Healthy Sexual Relationships PreK-12
Sexuality is fundamental to who we are as human beings and integral to every child's intellectual, social, emotional, and physical development from the moment of birth. However, even in our postmodern 21st Century era, the great majority of U.S. schools remain 3-7 years behind in teaching even basic knowledge about human anatomy and reproduction. As educators we can turn the tide and truly provide the comprehensive sexuality education that our students need and deserve.
The two-day Sexuality Education Summit will provide a space of support, learning, and community where educators and administrators can immerse themselves in the foundational principles that underpin comprehensive PreK-12 human sexuality education.
Led by Sarah Huss, Director of Human Development and Parent Education at Campbell Hall, and Dana Gonzalez, former Director of Diversity & Inclusivity at Viewpoint School and current Assistant Upper School Director at Brentwood School, the Summit will feature presentations by nationally recognized Human Development educators and thought leaders including, Deborah Roffman, author of Talk to Me First:  Everything You Need to Know to Become Your Child's Go-to Person About Sex; Mike Riera, Head of Brentwood School and one of the country's foremost authorities on understanding children and teenagers; and Charis Denison, educator and consultant on Human Development, ethics, and community involvement.
Connect key principles to their school's mission statement;

Advocate for a pedagogically and developmentally sound curriculum that meets real student need;

Hear relevant experiences from current and former Upper School students;

Envision planned, sequenced programming throughout the divisions ;

Utilize effective teaching skills;

Integrate current topics in the news that connect to sexuality and gender; and

Establish authentic partnerships with families around raising sexually healthy children and adolescents.
All PreK-12 Administrators, Teachers, Counselors, and Nurses. Lower/elementary school personnel are especially encouraged to attend.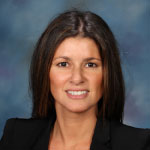 Dana Gonzalez is the current Assistant Director of the Upper School and Gender Studies teacher at Brentwood School in Los Angeles, CA. As a veteran Spanish and Human Development teacher, Dana also served as the Ninth Grade Dean and the Director of Diversity and Inclusivity at Viewpoint School in Calabasas. In her role as an administrator, Dana has worked in parent and faculty education, mental health, social justice, SEL, and student activism.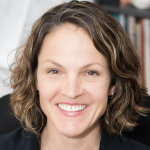 Sarah Huss, Director of Human Development and Parent Education at Campbell Hall, teaches Human Development courses to students in grades K-12. Among the many courses she has developed and taught are Human Sexuality, Drug Education, Relationships & Technology, Gender Dynamics and Peer Mentoring. She has also been trained by the Ojai Foundation and Council in Schools to facilitate Council circles, and has done so with students in grades K-12, as well as with parents and faculty. In addition to teaching Human Development, Sarah directs a robust parent education program that links the school community to innovative thinkers in the fields of parenting, mental health, social justice and spiritual development. She is currently working with educators across the country to advocate for comprehensive sexuality programming in independent schools and recently presented at the NAIS annual pre-conference Sexuality Symposium.
Cancellation Policy
Life happens. We understand that there will be times when you cannot attend a workshop that you have registered and paid for. We strive to be as helpful and flexible as possible when things out of your control happen. Please visit our FAQ page for detailed information about our cancellation policy and answers to frequently asked questions about enrollment and membership.