Peer Coaching as a Model of School-Wide Pedagogical Growth 
Mar 20, 2019 9:30AM—3:00PM
Location
Oakwood School
Cost $275 members; ($425 non-members)
Categories Intensive, Leadership
Peer coaching has become an increasingly central and vital feature of high-performing faculties, and recent research affirms the positive outcomes of this collaborative approach in terms of both teaching efficacy and school climate.
Drawing from various peer coaching thought leaders, programs, and resources, this workshop will explore two primary models for peer coaching: one through peer classroom observations and another through video learning teams. Participants will learn the essential organizational components and benefits of each model, and will acquire practical tools to take back to their schools and teams. The program explores peer coaching philosophies and goals as well as designs for peer coaching team structures, timelines, meeting or conversation protocols, and data collection instruments for classroom observations.
Exploring two primary peer coaching philosophies and models

Leveraging the experience and expertise of participants to identify further ways to approach peer coaching

Determining the right approach for a particular faculty or team, based on school-wide, departmental, or team-specific goals

Accessing practical tools and resources for peer coaching teams
What is at stake for student learning in a faculty or team's ability to collaborate with one another?

How can peer coaching strengthen teacher relationships and teams on behalf of student learning as well as teacher retention and job satisfaction?

What roles can peer coaching play in a professional learning community, as teachers support and learn from one another

How can school leaders leverage peer coaching to build teachers' capacity for growth and learning?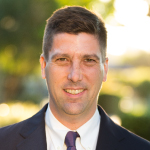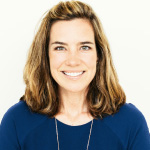 Daniel Gutierrez began his secondary teaching career at Windward School in 2008. He's taught AP European History, World History, Human Geography, Economics, and a senior research seminar on Latin America. He currently serves as Co-Director of the Center for Teaching and Learning. Daniel received his B.A. in History from the University of California, Berkeley, and his M.A. in History from Harvard University.
Meghan Tally joined Windward School in 2015 as an English teacher, department chair, and Associate Director of the CTL. She is thrilled to be working closely with Ninth and Tenth Graders in her current role as Associate Director of the Prep Division. Meghan taught English for eight years at The American School in London (UK) where she was also Head of English for four. Previously, she taught at Cate School (Carpinteria, Calif.), Telluride Mountain School (Colo.), and Boston University (Mass.).
Cancellation Policy
Life happens. We understand that there will be times when you cannot attend a workshop that you have registered and paid for. We strive to be as helpful and flexible as possible when things out of your control happen. Please visit our FAQ page for detailed information about our cancellation policy and answers to frequently asked questions about enrollment and membership.