Leading Through Change: Supporting and Empowering Your Community in Challenging Times (CATDC Online)
May 14, 2020 2:00PM—4:00PM
Cost $200 members; ($300 non-members)
Categories Leadership, Online Offerings, Online Workshop
Leading Through Change: Supporting and Empowering Your Community in Challenging Times
SESSION 1: May 14, 2020 | 2:00pm - 4:00pm
SESSION 2: May 21, 2020 | 2:00pm - 4:00pm
ABOUT THIS ONLINE WORKSHOP
How can you be the best leader you can be when facing ongoing uncertainty and upheaval? This two-part online series will provide the opportunity for school leaders to build capacity, connect with colleagues, and gain new perspectives and strategies.
In Session 1 (May 14, 2020) participants will:
Explore what social science indicates are key approaches in supporting others and leading organization through challenging times

Reflect on their own leadership style

Identify specific challenges and opportunities at their own school sites

Strategize about approaches to empower others, build connection, and solidify purpose with their constituencies
Building off new learnings, Session 2 (May 21, 2020) will allow participants to deepen their capacity for leading through difficult times, and will explore:
How neurobiology is impacting individual and organizational behaviors

The time horizon of different leadership styles and the short and long term benefits of different approaches

Key indicators of success to track during times of challenge
This interactive workshop is ideal for Heads, Assistant Heads, Division Leaders, Academic Deans, Deans of Teaching and Learning, and others in key administrative roles.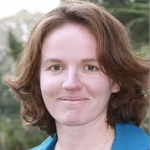 Kate Sheppard's work focuses on helping non-profit and human-service organizations develop leadership, evaluate and articulate impact, and synchronize their actions and ideologies. Kate has worked as a consultant for the past ten years as a Senior Associate for Dialogues in Action leading over 100 large-scale evaluation projects. In 2018 Kate founded her own consulting company, See Change Consulting. For the past seventeen years, Kate has also worked for the YMCA of San Francisco. Her current role directing staff development allows her to focus on supporting over 2,400 staff in creating positive work environments, building individual capacity, and leading organizational change strategies.
Cancellation Policy
Life happens. We understand that there will be times when you cannot attend a workshop that you have registered and paid for. We strive to be as helpful and flexible as possible when things out of your control happen. Please visit our FAQ page for detailed information about our cancellation policy and answers to frequently asked questions about enrollment and membership.