Inquiry-Based Design for History and Social Studies Teachers
SESSION 1: March 2, 2021 | 3:00pm - 4:30pm
SESSION 2: March 9, 2021 | 3:00pm - 4:30pm
ABOUT THIS ONLINE WORKSHOP
Inquiry-based learning (IBL) is a teaching strategy that fosters curiosity and critical thinking through the investigation of both teacher and student-generated questions. The careful construction of an inquiry-based lesson or unit puts students at the center of the learning process as they actively engage in exploration and research in order to deepen their understanding of essential questions and those of their own generation.
In this two-session program, we will explore the core components of inquiry-based learning, focusing on the ways that an IBL task can foster student engagement, increase motivation, and develop skills like critical thinking, creativity, and collaboration.  After a foundational overview, the facilitators will share tools and templates to develop and grade an inquiry-based learning task, and participants will have an opportunity to create and receive feedback on their own project to use in their classroom, whether virtual or in-person. 
Program Goals/Outcomes:
We will explore the core components of inquiry-based learning, as applied to a history/social science classroom

We will introduce tools, frameworks, rubrics, and templates teachers can use to develop an inquiry-based task in their classroom

Participants will develop, share, and get feedback on their inquiry-based task from other educators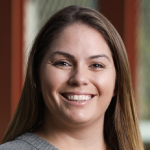 Brittany Berriz graduated summa cum laude from UC Santa Barbara with a degree in History and received a Provost's Fellowship to the University of Southern California for her graduate work. While at USC, she completed her master's degree in Art History and served as an Assistant Lecturer in the Writing Program. Her wide-ranging interests most recently brought her to Stanford University, where she received a master's degree in History. A native of Southern California, she is a devoted fan of all Los Angeles sports and can be found cheering on the Dodgers and Kings when not roaming the halls of local museums or spending time at the beach.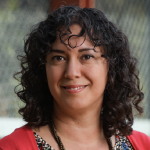 Cielo Botello-Williams is the Associate Director of the Center for Teaching and Learning: Research Instruction and Library Services at Windward School. Cielo has a wide variety of experience ranging from the elementary school to college level libraries, with three years experience as a public librarian. She received her Masters of Library and Information Science from UCLA and a B.A. in Anthropology from California State University, Los Angeles. In the past, Cielo has been a guest lecturer at UCLA's Information Studies Department and a Presenter and panel speaker at the California Library Association Annual Conference.
Cielo is interested in research and information literacy skills at Windward and how we can best prepare our students for college.
Cancellation Policy
Life happens. We understand that there will be times when you cannot attend a workshop that you have registered and paid for. We strive to be as helpful and flexible as possible when things out of your control happen. Please visit our FAQ page for detailed information about our cancellation policy and answers to frequently asked questions about enrollment and membership.