Sustaining and Evolving Anti-Racist Practices: An Affinity Space for White Educators Leading Change
SESSION 1: August 10, 2023 | 9:00am - 2:00pm
SESSION 2: August 11, 2023 | 9:00am - 2:00pm
ABOUT THIS ONLINE SUMMER INSTITUTE
Whiteness and white supremacy culture were created by groups and are maintained by them. When white people come together to unlearn and challenge the systemic effects of whiteness, we can begin to dismantle white supremacy in ourselves, our schools, and our communities. Alone, white people (and educators) become overwhelmed, complacent, and distracted. Together, we find energy in shared learning and courage through shared vulnerability. Scholars, great thinkers, and educators of color have explained for centuries that white people have important work to do together to understand and address whiteness. And yet, creating and sustaining conversations about whiteness and what it means to be a white educator pose real challenges. Questions about how we draw people into the conversation, sustain the dialogue, and address the inevitable pitfalls of talking about whiteness quickly emerge.
In this two-day Summer Institute—led by Liza Gleason and Rob Wasielewski, who co-facilitate a group for white educators at Live Oak School in San Francisco—we will explore how to create and sustain the critical, reflective, and connected conversations about whiteness that our schools, students, families, and we, too, so desperately need. This workshop will help you grow your ability to engage other white educators at your school formally and informally. Whether you are hoping to start or continue to engage a group of white educators or simply want to get better at addressing whiteness in your everyday interactions with other white educators, this workshop will support your growth.
Themes we'll explore:
How understanding ourselves and forming connections are key to our facilitation of others

How whiteness itself impacts our ability to facilitate conversations about whiteness and how to address this as best we can

The skills and resources necessary to engage in ongoing work to bring change in Predominantly White Spaces (PWI's)

A range of routines, exercises, and protocols that help structure meetings and conversations
This workshop is for white-identifying educators who facilitate white antiracist spaces, take part in these spaces, or are curious about building and sustaining critical conversations with other white educators in their schools and communities.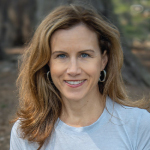 Liza Gleason has been an educator in the Bay Area for more than 25 years. She recently completed her Educational Doctorate at Mills College, where her research focused on white women teachers. Liza has taught in both public and independent schools at the elementary and middle school levels. She is passionate about the intersection of building inclusive schools and white educator identity development. Liza uses vulnerability, care, and emergent thinking to ground her work with educators. She currently coaches individual teachers and teaching teams on curriculum and instruction and facilitates dialogue groups for white-identifying educators. She lives in San Francisco with her husband, teenage son, and two rescue dogs, Sammy and Cali.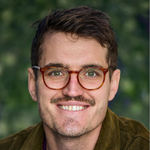 Rob Wasielewski is an educator at Live Oak School in San Francisco and seeks to advance equity and justice through his work with students. As a middle school humanities teacher, Rob is passionate about creating antiracist curriculum and building strong, trusting classroom communities alongside his students. Alongside Liza Gleason, Rob co-facilitates AWARE (Aspiring White Anti-Racist Educators), a space for white faculty and staff at Live Oak to regularly meet, critically discuss whiteness, and advance antiracism practices. He lives in Oakland with his wife and their newly growing family.  
Cancellation Policy
Life happens. We understand that there will be times when you cannot attend a workshop that you have registered and paid for. We strive to be as helpful and flexible as possible when things out of your control happen. Please visit our FAQ page for detailed information about our cancellation policy and answers to frequently asked questions about enrollment and membership.