Leveraging Our Learning for More Effective Coaching and Mentoring 
Oct 25, 2023 9:30AM—Mar 12, 2024 2:30PM
Location
French American International School and The Bay School of San Francisco
Cost Early Bird Pricing for Members (Available until Oct 4) $2,895 members; $2,445 group-rate 3+; $4,530 non-members
Categories Leadership, Ongoing Program
Leveraging Our Learning for More Effective Coaching and Mentoring
SESSION 1: October 25, 2023 | 9:30am - 2:30pm | French American International School
SESSION 2: November 16, 2023 | 9:30am - 2:30pm | Bay School
SESSION 3: January 10, 2024 | 9:30am - 2:30pm | French American International School
SESSION 4: February 6, 2024 | 9:30am - 2:30pm | Bay School
SESSION 5: March 12, 2024 | 9:30am - 2:30pm | Bay School
ABOUT THIS IN-PERSON ONGOING PROGRAM
In the evolving landscape of education, with retention and support of faculty as an essential priority, mentoring and coaching are vital for long-term success. This 5-session series is for novice and experienced coaches who wish to expand their tools and techniques to best equip teachers in their professional growth. Join us to learn and apply best practices for engaging in meaningful and productive coaching and mentoring. Through small group discussion, individual reflection, scenario analysis, and role play, attendees will learn to better navigate the current reality and develop skills that increase impact and foster resilience and agency. Participants will be able to apply their learning between sessions and use the group as thought partners throughout the school year. A wide range of resources will be shared.
Participants will:
Establish a shared language of coaching frameworks and concepts to foster a collaborative working community

Develop a tool box of practical strategies for engaging in coaching conversations

Reflect on and leverage new coaching techniques 

Identify and reflect on the ways in which different roles and power dynamics affect our coaching relationships and practices (supervisor, peer to peer, non-supervisory administrator)

Explore your own coaching identity and stance as well as develop and practice techniques for professional self-care

Apply strategies to one's own current coaching challenges and receive feedback from fellow participants

Build ongoing connections with other educators involved in coaching and mentoring
Session 1: Identity, Developing Trust, Listening Strategies 

Session 2: Personality and Power Dynamics, Communication Styles, Thinking Frameworks

Session 3: Types of Coaching, Coaching Stems, Coaching Responses

Session 4: Coaching Teams, Towards a Coaching Philosophy, Resistance and Challenges

Session 5: Coaching Culture, Managing up, Feedback, Reflection
Department heads, division heads, instructional coaches, teacher-leaders, novice and experienced coaches, anyone interested in mentoring and coaching.
COVID-19 SAFETY PROTOCOLS
CATDC and our host schools will be working together to do all we can to ensure your health and safety during our in-person session, monitoring closely nationwide, state, and local updates and recommendations. We ask that you do not attend if you are infected with Covid, have Covid symptoms, or have had close contact with someone who is infected in the last 10 days.
Starting February 2023, we will no longer check vaccination status at the first session of our workshops, but we strongly encourage all CATDC participants to be fully vaccinated.
Given the nature of our in-person programs which gather individuals together from a variety of schools and regions, CATDC may also require or strongly recommend masking indoors and/or testing on a program-by-program basis.  Any updated recommendations or requirements will be communicated to participants in a timely fashion prior to a program or session.   All Covid-related refund requests will be considered on a case-by-case basis. Thank you for your understanding and your cooperation.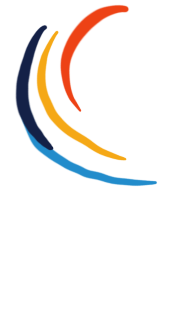 "Many thanks for your expertise, candor, inclusiveness, kindness, sensitivity, depth of thinking. The resources and strategies shared were powerful and will certainly be revisited. And, such an impressive group of teachers, coaches, administrators in these sessions!"
"The resources and frameworks were invaluable, and the role plays (especially the longer ones) were essential! "
"Leveraging our Learning for More Effective Coaching and Mentoring was a truly valuable professional development opportunity. The program has a focus on and practice of self reflection, provides insightful literature, opportunities to practice role playing scenarios, and have discussions about real situations with colleagues. This experience helped me become a more confident and effective mentor for my associate teacher and students."
"The coaching and mentoring PD allowed me to learn practical strategies that I now use every day with my associate teacher. The resources provided and the real world scenarios allowed me to prepare for future conversations."
"I really appreciated the balance between learning tangible, effective tools and models for coaching, as that concrete information helped me understand what I was trying to do and why, with actual practice sessions focused on the how. As awkward as role playing can be, I found that I was far more comfortable and relaxed the more I practiced, which left me more mental space to be intentional about what I said and how I presented it."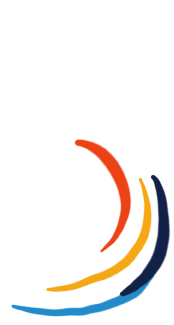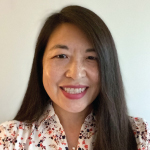 In her role as Director of Teacher Development and Strategic Initiatives at Town School for Boys in San Francisco, CA, Jennifer Liu works with early career educators through Town's New Teacher Institute, supports teacher learning and curricular initiatives through mentoring and coaching, and partners with the administrative team on school-wide initiatives. She has been an educator for over twenty-five years, working in both public and private schools. Jennifer holds a Bachelor's degree with a double major in Psychology and Elementary Education from Wheaton College in Illinois and a Master's degree in Curriculum and Teaching with a focus on Gifted Education from Teachers College, Columbia University in New York City.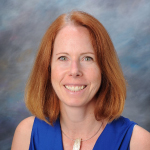 Julie Strong uses an iterative, asset-based approach to foster an environment where each individual is intellectually and personally engaged in creating an inclusive, collaborative, and resilient learning community. She is currently the Assistant Head of School for Teaching and Learning at the French American+International School, where she is responsible for preK-12 curriculum and faculty development among other roles. Julie taught science to grades 9-12 for 18 years while moving progressively into leadership, focusing on coaching, mentoring, and faculty support. She holds a B.S. in Biology from Stanford University and a Ph.D. in Immunology from the University of California, San Francisco.
Cancellation Policy
Life happens. We understand that there will be times when you cannot attend a workshop that you have registered and paid for. We strive to be as helpful and flexible as possible when things out of your control happen. Please visit our FAQ page for detailed information about our cancellation policy and answers to frequently asked questions about enrollment and membership.