CATDC Leadership Series: Critical Skills for Navigating Conflict
CATDC Leadership Series: Critical Skills for Navigating Conflict
SESSION 1: January 25, 2024 | 9:00am - 12:00pm
SESSION 2: February 15, 2024 | 9:00am - 12:00pm
SESSION 3: March 21, 2024 | 9:00am - 12:00pm
ABOUT THIS VIRTUAL SERIES
The impact of the pandemic is not over. The tumult of these past years has led to increased escalations, turnover, and loss of productivity. Dynamic new skillsets are required to effectively lead teams to the next stage and support adults and students in our schools to thrive. In this three session program, we will explore the neuroscience of conflict in schools today, discuss how burnout impacts relationships and accelerates escalations, find creative ways to navigate tough conversations, and discover what to do about conflict addiction. Participants will have the opportunity to deepen, apply, and reflect on their learning between sessions.
Participants will:
Explore the neuroscience of stress as it relates to burnout, both healthy and harmful patterns, escalations, and conflict management to address challenges and promote thriving relationships and communities 
Understand the leadership skills necessary for today's world, how to address crisis addiction, and how to leverage and foster team and organizational resiliency 

Practice key communication skills including feedback, levels of listening, conflict management strategies, and Cognitive Behavioral Therapy (CBT) related self/co-regulation techniques
This workshop is for all school leaders.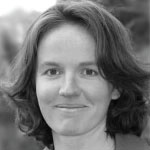 Kate Sheppard has specialized in supporting organizations navigating through crisis for the past decade. She is passionate about applying a human-centered approach to ensure individual and organizational resiliency through times of challenge. Kate has over 20 years of experience facilitating adult learning, is a facilitator for the Center for Courage and Renewal, trains and certifies professional development coaches, and is a Trauma Informed Systems Trainer in partnership with the San Francisco Department of Public Health. Kate believes participatory research is the most effective way to catalyze sustainable change and has led over 100 organizational assessment projects to catalyze paradigm shifts and disrupt inequities within organizations. Kate holds a M.A. in Human Development with an emphasis in Leadership in Education and Social Services. When she is not consulting with organizations across the nation, Kate directs staff and leadership development for the YMCA of San Francisco.
Cancellation Policy
Life happens. We understand that there will be times when you cannot attend a workshop that you have registered and paid for. We strive to be as helpful and flexible as possible when things out of your control happen. Please visit our FAQ page for detailed information about our cancellation policy and answers to frequently asked questions about enrollment and membership.