APISA Study Group: Deconstructing the "Model Minority" Myth Using Our Lived Experience
Jun 15, 2023 9:00AM—Jun 16, 2023 12:00PM
Location
Virtual
Cost Early Bird Pricing for Members (available until May 26) $625 members; $525 group-rate 3+; $1,000 non-members
Categories Equity & Inclusion, Online Offerings, Online Workshop, Summer Institute
APISA Study Group: Deconstructing the "Model Minority" Myth Using Our Lived Experience
SESSION 1: June 15, 2023 | 9:00am - 12:00pm
SESSION 2: June 16, 2023 | 9:00am - 12:00pm
ABOUT THIS ONLINE STUDY GROUP
This two-day study group is a continuation of the APISA (Asian, Pacific Islander, South Asian) Study Group that began in June 2021 and continued through June 2022.  This program is an opportunity to connect with other APISA educators in an affinity setting that will provide a safe and generative space to self-reflect, share stories, and learn from each other's experiences. Topics we will continue to explore include the model minority myth vs. the Asian minority reality, particularly as it relates to the cultural stigma around mental health and the debate around affirmative action. We will continue to deconstruct the Asian monolith by examining colorism, gender, and class. We will also feature guest speakers to share their leadership journeys within independent schools. Finally, we will spend time building connections amongst our APISA community so we can embrace our identity as social change agents and strategize for collective action towards racial justice, not just for those who identify as APISA, but for other communities of color who are in need of co-conspirators.
Questions we will consider together:
How can we deconstruct the impact of the model minority myth as it relates to affirmative action?

How does the stigma around mental health in APISA communities show up in our students and families? How does it impact our work with them? 

In what ways does colorism, gender, and class affect our perceptions of ourselves and our relationships within the APISA community? 

What is our role in the fight for racial justice and resistance movements in our schools and communities?
Participants will:
Discuss the  historical and cultural ways that racism affects the present lives of APISA individuals and communities

Develop a greater sense of agency around the topic of the APISA experience and its relation to the racial culture of the U.S

Develop an authentic network of APISA professionals for accountability and support

Practice self-reflection through journaling, share lived experiences through storytelling, and use a critical lens to unpack ingrained stereotypes rooted in the model minority myth
CATDC will provide all reading materials in a digital format.
This program is intended for self-identified APISA educators seeking to explore their own racial identity both in and out of the classroom. With new content, we encourage new participants to join the study group and past participants to return to continue learning and growing alongside other APISA educators.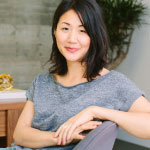 Dot Kowal is the Director of Diversity, Equity, and Inclusion at Sonoma Academy in Santa Rosa, CA. As a former college counselor, a licensed clinical psychotherapist and an equity practitioner, her work is and always has been about making a difference in individual lives through compassion, empathy, and honest and open feedback and communication, all essential components to approaching DEI work in schools. She sees her work as being first and foremost about building capacity in others (students and adults), as this work cannot be effectively done in a silo. This is part of the reason she has dedicated time and energy into this APISA study group alongside Dr. Rochelle Reodica these past few years. Most recently, Dot and Rochelle shared their views on the importance of APISA affinity spaces for educators in the winter edition of NAIS magazine.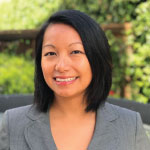 Dr. Rochelle Reodica is the Head of School at The Independent Day School in CT. She earned her doctorate in Educational Leadership from San Francisco State University, with a focus on social justice and equity. For the past 22 years, she has served as an educational leader in both the public and private sectors and various independent schools in New York and California. As a facilitator, presenter, and leadership coach, she is passionate about engaging others in reflective exercises and discussions about the intersections of identity, equity, and leadership. In addition to being featured in the winter edition of NAIS Independent School Magazine, she and Dot debuted a podcast episode, The Conversation: The Power of Affinity Spaces for Asians, Pacific Islanders, and South Asians. Listen to learn more about why they created this study group and its impact on themselves and participants. 
Cancellation Policy
Life happens. We understand that there will be times when you cannot attend a workshop that you have registered and paid for. We strive to be as helpful and flexible as possible when things out of your control happen. Please visit our FAQ page for detailed information about our cancellation policy and answers to frequently asked questions about enrollment and membership.