APISA Study Group: Deconstructing the "Model Minority" Myth Using Our Lived Experience
SESSION 1: June 28, 2021 | 9:00am - 11:00am
SESSION 2: June 29, 2021 | 9:00am - 11:00am
SESSION 3: June 30, 2021 | 9:00am - 11:00am
ABOUT THIS SUMMER INSTITUTE
This three-day series is an opportunity to connect with other APISA educators in an affinity setting that will provide a safe and generative space to self-reflect, share stories, and learn from each other's experiences. Topics we will explore include the model minority myth vs. the Asian minority reality; anti-Blackness and white supremacy as it relates to Asian identity development; and deconstructing the Asian monolith through examining colorism, intersectionality, and exceptionalism within our communities. We will be reading excerpts from Cathy Park Hong's Minor Feelings and Anthony Ocampo's The Latinos of Asia: How Filipino Americans Break the Rules of Race as well as other selected articles. With the recent rise in Anti-Asian violence and hate in the U.S., we must continue to build connections amongst our APISA community so we can begin to heal together and strategize for collective action. 
Questions we will consider together:
How can we deconstruct the impact of the model minority myth?

In what ways do anti-Blackness and white supremacy affect our own racial identity development and our interactions with other communities of color? 

In what ways do colorism, intersectionality, and exceptionalism affect our own perceptions of and relationships with other APISA folx?

What is our role in the fight for racial justice and resistance movements?
Participants will:
Understand the historical and cultural ways that racism affects the present lives of APISA individuals and communities 

Develop a greater sense of agency around the topic of the APISA experience and its relation to the racial culture of the U.S.

Develop an authentic network of APISA professionals for accountability and support

Practice self-reflection through journaling, share lived experiences through storytelling, and use a critical lens to unpack ingrained stereotypes rooted in the model minority myth 
CATDC will provide all reading materials in a digital format.
This program is intended for self-identified APISA educators seeking to explore their own racial identity both in and out of the classroom.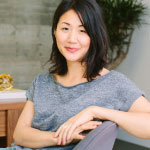 Dot Kowal is the Director of DEI and Director of College Counseling at Sonoma Academy. Dot's work is and always has been about helping students and making a difference in individual lives in hopes that these individuals will impact more lives in the future. Right now, she also sees her job as fighting for equality and justice in the greater community. Currently, she consults for a variety of schools in Sonoma County in anti-racist and anti-bias training for their faculty and staff.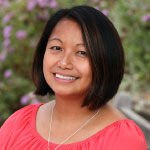 Rochelle Reodica is the Director of Upper School at Marin Horizon School and a doctoral candidate at San Francisco State University. She has been an educational leader in both the public and private sector for 20 years, including the NYC Board of Education, Sylvan Learning Centers in Manhattan, and various independent schools in NY and CA. She has presented at local and national conferences on culturally responsive leadership, anti-Blackness in communities of color, and decolonization of Filipinx identity. As a critical race scholar, her research examines the impact of racism in independent schools through the lens of multiracial students. Further, she explores the role of leadership in creating school cultures and climates that promote the healthy racial socialization of students. Spending time at the beach with her family, hiking, yoga, and meditating keep her grounded to continue the fight for racial justice.
Cancellation Policy
Life happens. We understand that there will be times when you cannot attend a workshop that you have registered and paid for. We strive to be as helpful and flexible as possible when things out of your control happen. Please visit our FAQ page for detailed information about our cancellation policy and answers to frequently asked questions about enrollment and membership.