COMMUNITY STORIES FOR 20 YEARS
Founded by Janet McGarvey in the early aughts as the Bay Area Teacher Development Collaborative with 58 Bay Area independent schools, the organization has expanded to Southern California and Central California and now boasts 140 member schools. Over the years CATDC has seen many changes, yet our transformational approach to professional development remains steady: whether you are a classroom teacher, an aspiring leader, or an experienced administrator, our programs provide you with the opportunity to develop to your full  capacity and build sustaining relationships with peers from other schools.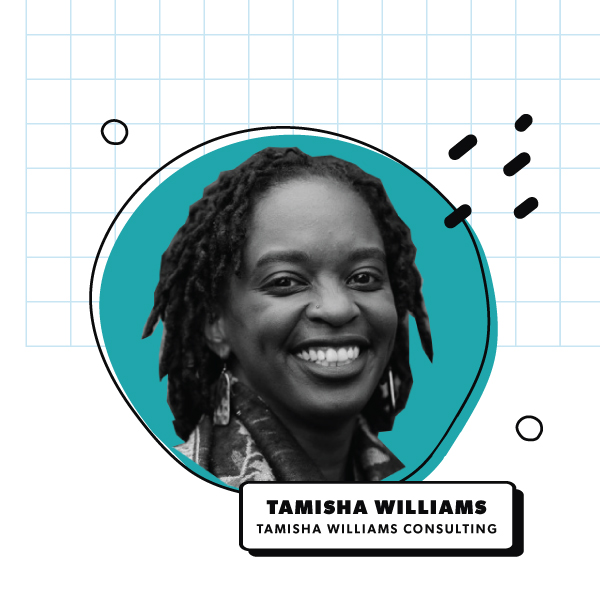 Tamisha Williams, M.Ed. (she|her) is a dynamic facilitator, transformational coach, and equity practitioner with over 10 years of experience in the field of education. Through the use of visuals and storytelling, Tamisha inspires educators to deepen their equity and racial-literacy skills. Tamisha has experience working with students, faculty and staff members, administrators, parents, and trustees to name and confront structural and systemic inequalities in the school communities. In addition to her work with multiple stakeholders, Tamisha also focuses on wellness and curating affirming spaces for People of Color and LGBTQ+ community members. Tamisha earned her B.A. in Studio Art and Comprehensive Education from the University of Richmond and her M.Ed. in Family and Marriage Counseling from The College of William and Mary.