POC Educator Appreciation Get Together
Apr 30, 2022 11:00AM—1:00PM
Location
Rincon Park in San Francisco, CA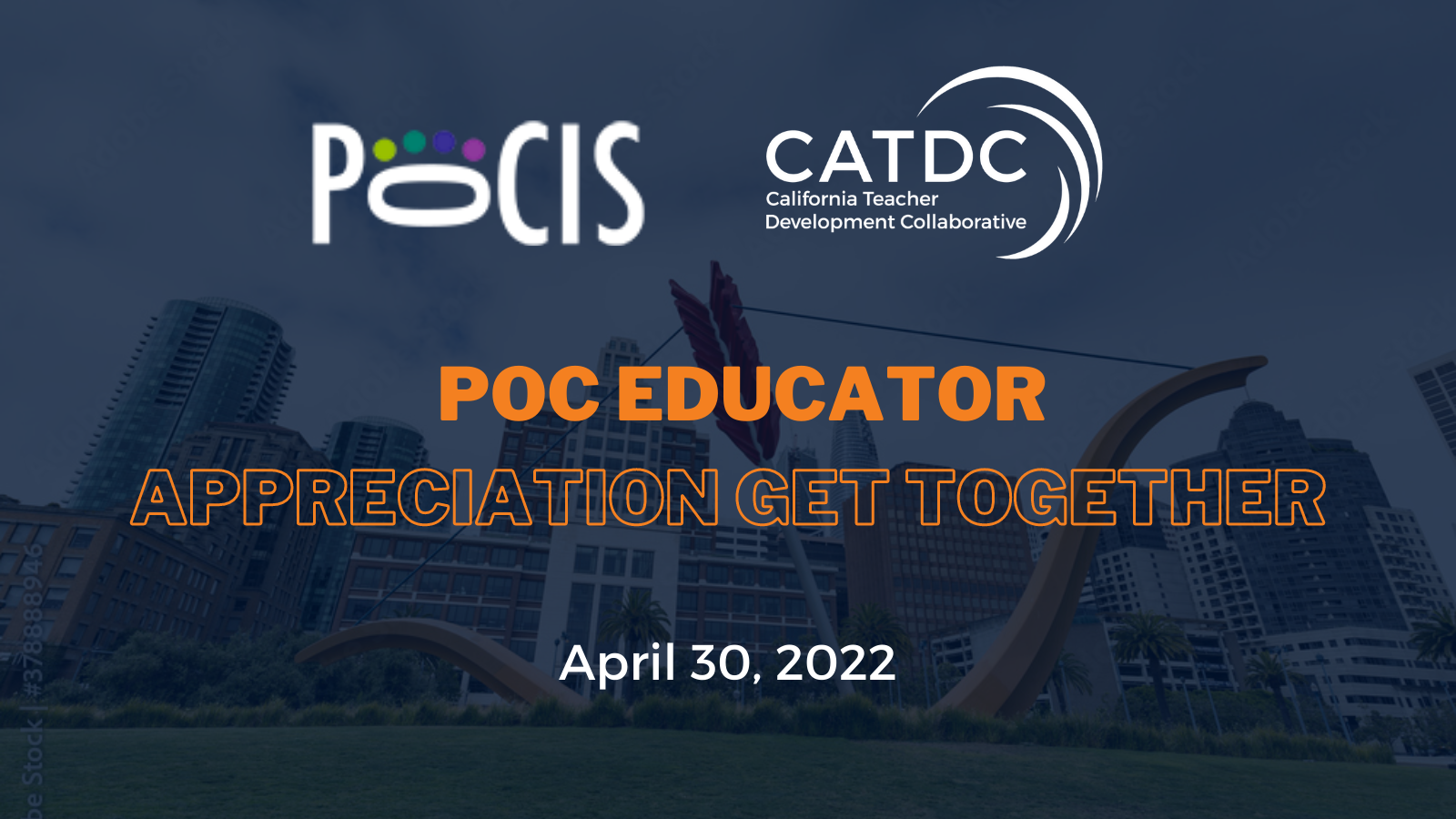 NorCal POCIS and CATDC are thrilled to invite you to a special community event: The POC Educator Appreciation Get Together!
Where: Rincon Park in San Francisco
When: Saturday, April 30 from 11am-1pm
Who: Open to any educators of color from our NorCal schools! Spread the word! Families and pets invited!
We will provide some coffee and lights snacks, but please feel free to bring your own. We look forward to seeing you!