Ensuring Organizational Resilience: Upskilling, Assessments, DEI, and Recovery
SESSION 1: June 17, 2020 | 9:00am - 2:00pm
SESSION 2: June 18, 2020 | 9:00am - 2:00pm
ABOUT THIS ONLINE SUMMER INSTITUTE
The impact of COVID-19 will reverberate in schools for many years to come. The study on Organizational Resilience in Independent Schools by See Change Consulting found every school has areas of resilience to leverage and the need for a recovery strategy in this coming year to mitigate negative impacts and maximize positive growth. This interactive workshop will provide opportunities for connection, collaboration, and reflection as the See Change team leads you through the design of a recovery strategy for next year. This process will support your organization in retaining employees and families, increasing effectiveness, and cultivating innovation. The summer provides the ideal time to set your learning goals and strategies for the coming year. 
In this Summer Institute participants will:
Explore the key areas needed to maximize Organizational Resilience

Identify priority areas to strategically invest in upskilling and Professional Development for the coming year

Analyze the pros and cons of different assessment strategies

Understand the critical need to align DEI work and navigation through recovery from COVID

Work collaboratively with peers to design a draft of a resilience/recovery strategy for the coming school year
This institute is ideal for HOS, Division Heads, Directors of Teaching and Learning, and anyone who plays a leadership role within a school. To deepen and amplify the learning, we encourage you to attend with a team from your school.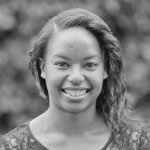 Marcela Hunter has ten years of experience working with nonprofit and community resource organizations. Marcela believes in creating learning environments that foster development and are inclusive of diverse abilities. She has worked in staff and organizational development for the past two years, facilitating skill, competency development, and program impact assessments for all levels of the organization.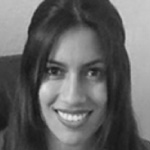 Elida Sobalvarro-Ramirez's passion for social work and community service informs her approach to facilitation and research. In facilitation she loves to create spaces for voices to be shared, heard, and valued and that support individual's growth. She is focused on helping individuals build self-confidence and self-awareness. As a researcher she loves to identify gaps and opportunities to help organizations think through how to catalyze meaningful and lasting change. Elida works to ensure positive impact on the communities that are a part of that research process.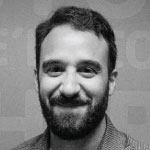 Justin James is a trained qualitative and quantitative researcher who has a passion for designing systems to increase agency efficacy, improve organizational awareness, and guide strategic decision-making. Justin's innovative approach to organizational development and design has supported complex agencies in enhanced communication, staff engagement, and implementation of major change initiatives. Justin especially enjoys facilitating spaces for dialogue and reflection. Justin's podcast "Why Are We Doing This?" seeks to connect individuals to purpose in their work.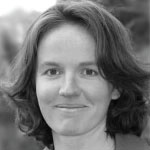 Kate Sheppard's work focuses on helping non-profit and human-service organizations develop leadership, evaluate and articulate impact, and synchronize their actions and ideologies. Kate has worked as a consultant for the past ten years as a Senior Associate for Dialogues in Action leading over 100 large-scale evaluation projects. In 2018 Kate founded her own consulting company, See Change Consulting. For the past seventeen years, Kate has also worked for the YMCA of San Francisco. Her current role directing staff development allows her to focus on supporting over 2,400 staff in creating positive work environments, building individual capacity, and leading organizational change strategies.
Cancellation Policy
Life happens. We understand that there will be times when you cannot attend a workshop that you have registered and paid for. We strive to be as helpful and flexible as possible when things out of your control happen. Please visit our FAQ page for detailed information about our cancellation policy and answers to frequently asked questions about enrollment and membership.