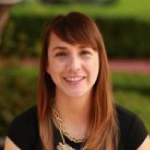 Northern California Associate Director of Programs
Cathy Aragon
Northern California Associate Director of Programs
Cathy Aragon has a passion for creating engaging and equitable learning opportunities for students and adults. She has worked in education for fifteen years in both private and public schools in San Francisco. For the past nine years at she was at San Francisco Day School where she began as a second-grade teacher and most recently moved into the role of Lower School Instructional Coach. During her time at San Francisco Day School she collaborated on many projects designed to promote more equitable learning environments for all types of learners. She is trained in Universal Design for Learning and is looking forward to applying those principles to adult learning. She received her multiple subject credential from the Bay Area Teacher Training Institute and holds a BA in History from Harvard University.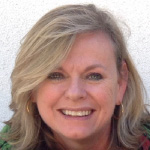 Central California Program Coordinator
Josie Bahedry
Central California Program Coordinator
Josie Bahedry has worked in education for over 30 years. Her most recent role was as Director of the Village, leading the elementary division at Chadwick School. Prior to that Josie worked at The John Thomas Dye School in Bel Air for eighteen years as a classroom teacher, Dean of Faculty and Assistant Head of School. She has worked in the elementary divisions in independent schools in Virginia Beach and internationally in Abu Dhabi, UAE. For three years she was faculty on the CAIS Retreat for Experienced Teachers when she was introduced to the far-reaching impact of professional development for educators. She has presented at NAIS and CAIS on Faculty evaluations and at CAIS on developing a culture of mentoring new teachers in independent schools and on mindfulness.  She is a co-presenter at ISM's Summer Institute, Leading the Effective Elementary Division. Josie hails from England and trained to be a teacher at St. Andrews College of Education in Scotland. Both her daughters attended independent schools in Southern California and her eldest, Lauren now teaches at Archer School for Girls. Her passions are mentoring faculty, parent education, mindfulness, SEL and creating environments that promote well-being, learning and joy. Currently living in Santa Barbara, Josie is excited about growing CATDC in Central California.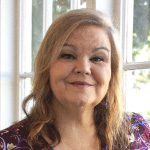 Ellen Beller
Director of Finance
Ellen Beller is a consummate Business & Finance professional. Having worked in various businesses for over 30 years, she has spent the last 10 years making a positive impact in the success of non-profit and educational organizations. She loves working with others to refine processes and figuring out ways technology can assist us in building and maintaining thriving organizations.
Director of Communications and Marketing
Tracy Gallagher
Director of Communications and Marketing
Tracy Gallagher is passionate about K-12 education and helping teachers become better at their craft. She began her education career at Anova working in special education classrooms and for the last six years in publishing, partnering with thought leaders like Doug Lemov, Michael Fullan, and Daniel Willingham to create useful and inspiring professional development books for teachers and administrators. While at Wiley Publishing she helped manage and grow the Teach Like a Champion brand, solidifying her interest in teacher retention and effectiveness.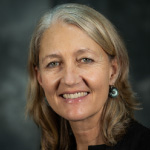 Lisa Haney
Executive Director
Lisa Haney is a lifelong educator of youth and adults. In her 25-year career at the Athenian School in Danville, California, she served in many roles, including English teacher, international program director, and humanities department chair. In her most recent capacity as dean of faculty development, Lisa spearheaded a process to develop Athenian's Standards of Excellent Teaching and design a comprehensive new professional development and evaluation program. Beyond Athenian, Lisa has engaged in teacher education through UC Berkeley Extension, as well as the Berkeley and San Francisco Unified School Districts. An expert in cross cultural communication, Lisa was selected to be an English Language Fellow with the US State Department in 2006 to help improve English language education in Tanzania. She holds a B.A. in English from the University of California, Berkeley and a M.A.T. from the School for International Training, Vermont.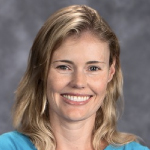 Southern California Director
Eryn Hoffman
Director of Programs, Southern California
Eryn Hoffman has worked in education for more than 15 years. She has been a teacher, curriculum leader, and administrator at several Los Angeles-area independent schools, and has served as a mentor-teacher and professional development coordinator for K-12 teachers in both public and private schools. She holds a B.A. from Yale University and her Doctorate in Education from USC, with a focus on successful models of global education and external partnerships in K-12 schools. In her most recent role before joining the CATDC, Eryn developed and ran Windward School's Global Education Program, serving as the Director of Global Programs, and also furthered the school's collaborative efforts and innovative pedagogies through research and outreach as the first-ever Director of the Windward Institute.
Southern California Program Manager
Cindy Martin
Program Manager, Southern California
Cindy Martin has worked in education within the independent school community for the past 13 years. She comes to CATDC from Westridge School for Girls where she served in many capacities, most recently as a Project Manager and Event Coordinator. While at Westridge she shepherded students through their high school careers as an Upper School Advisor, enriched the student travel program by partnering with colleagues to design experiences that were grounded in service learning and tied to curriculum, and as a founding member of the Global Initiative Committee, she helped create the Westridge Global Initiative, an Upper School program in which students design their own interdisciplinary study of a global issue. She holds a BA in Sociology from California State University, Northridge. She is passionate about helping educators to empower students to lead, think creatively, and take risks; this is at the heart of why she is so excited to join CATDC, an organization whose mission and goals align so closely with her values as an educator.