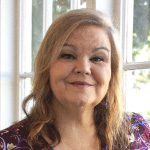 Ellen Beller
Director of Finance
Ellen Beller is a consummate Business & Finance professional. Having worked in various businesses for over 30 years, she has spent the last 10 years making a positive impact in the success of non-profit and educational organizations. She loves working with others to refine processes and figuring out ways technology can assist us in building and maintaining thriving organizations.
Communications Director & Events Coordinator
Tracy Gallagher
Communications Director and Events Coordinator
Tracy Gallagher is passionate about K-12 education and helping teachers become better at their craft. She began her education career at Anova working in special education classrooms and for the last six years in publishing, partnering with thought leaders like Doug Lemov, Michael Fullan, and Daniel Willingham to create useful and inspiring professional development books for teachers and administrators. While at Wiley Publishing she helped manage and grow the Teach Like a Champion brand, solidifying her interest in teacher retention and effectiveness.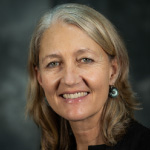 Lisa Haney
Executive Director
Lisa Haney is a lifelong educator of youth and adults. In her 25-year career at the Athenian School in Danville, California, she served in many roles, including English teacher, international program director, and humanities department chair. In her most recent capacity as dean of faculty development, Lisa spearheaded a process to develop Athenian's Standards of Excellent Teaching and design a comprehensive new professional development and evaluation program. Beyond Athenian, Lisa has engaged in teacher education through UC Berkeley Extension, as well as the Berkeley and San Francisco Unified School Districts. An expert in cross cultural communication, Lisa was selected to be an English Language Fellow with the US State Department in 2006 to help improve English language education in Tanzania. She holds a B.A. in English from the University of California, Berkeley and a M.A.T. from the School for International Training, Vermont.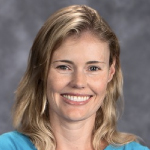 Director of Programs, Southern California
Eryn Hoffman
Director of Programs, Southern California
Eryn Hoffman has worked in education for more than 15 years. She has been a teacher, curriculum leader, and administrator at several Los Angeles-area independent schools, and has served as a mentor-teacher and professional development coordinator for K-12 teachers in both public and private schools. She holds a B.A. from Yale University and her Doctorate in Education from USC, with a focus on successful models of global education and external partnerships in K-12 schools. In her most recent role before joining the CATDC, Eryn developed and ran Windward School's Global Education Program, serving as the Director of Global Programs, and also furthered the school's collaborative efforts and innovative pedagogies through research and outreach as the first-ever Director of the Windward Institute.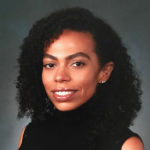 Events Coordinator, Southern California
Jannah Tate
Event Coordinator, Southern California
Jannah Tate knows first hand the impact confident, well-supported teachers can have on their students. As a product of, and teacher in, independent schools herself, she is dedicated to providing educators with meaningful and engaging professional development opportunities. For the last four years, she has worked as both a classroom teacher and a program coordinator to offer students a progressive, multicultural learning experience.