Southern California Program Manager
The California Teacher Development Collaborative (CATDC) seeks to hire a 75% FTE Program Manager for its Southern California programs. This position will report to the Southern California Program Director, supporting the needs of an exciting and thriving educational non-profit organization. This is a remote position, combining both work-from-home with workshop support that is onsite at locations throughout the greater Los Angeles area. 
The CATDC Southern California Program Manager is responsible for managing logistical details, and communication for all CATDC Southern California programs, including workshops, conferences, and networking events. The Program Manager will support day-to-day customer service needs and manage logistics while promoting and maintaining the quality, relationships, and reputation, central to CATDC. This role is outward facing and requires a customer-service mindset and a high level of professionalism.
The Program Manager will also provide administrative support to the Southern California Director of Programs as needed (including database maintenance, marketing and communications, and member services). The Southern California Program Director and Program Manager will be in regular communication and regular email contact. This remote work position has the potential for growth and development, depending on the skills and experience of the person hired and the future growth of the organization.
Duties and Responsibilities
The Program Manager will coordinate, organize and oversee all aspects of CATDC events in Southern California, including but not limited to the following duties:
Attend all events and handle all event logistics, including; registration, attendee tracking/follow-up, materials preparation and presentation support, and pre- and post-event evaluations

Work with on-site/school-based staff to ensure proper technology set-up, room/facilities set-up, parking for CATDC participants and facilitators, and special room access when needed

Coordinate and set-up all catering for events, including working with on- or off-site caterers and adhering to diverse attendee dietary needs

Adhere to set budgets

Schedule and communicate key details with vendors, facilitators, participants, and other constituents

Coordinate travel for participants or facilitators when needed

Support the Southern California Program Director in publicizing and marketing events

Prepare name tags/cards, powerpoint presentations, InDesign documents, handouts and other materials, ensuring accuracy and branding throughout

Create and foster a pleasant, welcoming, and highly professional environment at CATDC programs

Create targeted lists for CATDC marketing and outreach

Support  CATDC team in managing correspondence 

All other duties as assigned
Proven ability to manage multiple complex projects effectively and efficiently with minimal supervision

Experience coordinating successful events

Highly detailed oriented; ability to stay on top of both minute tasks and big picture goals 

Excellent verbal and written communication skills

A strong and demonstrated understanding of customer-service

Self directed; strong ability to work independently 

Comfortable and adaptive user of web-based technology applications, such as  Excel, Google Suite, Zoom, InDesign, and online task-management software, such as Process Street, especially in a remote work environment

Equipped for remote work (office space, computer, internet access), and have reliable transportation

An understanding of independent schools is desirable

Appreciation for the CATDC Mission and Learning Pillars

Education level: BA required
IMPORTANT DATES & DETAILS
APPLICATION DEADLINE
January 24, 2020
START DATE
Immediately
REPORTS TO
Southern California Director of Programs
HOW TO APPLY
Interested applicants should review the CATDC website to understand the organization and submit a cover letter, resume, and 2 professional references to Eryn Hoffman at hoffman@catdc.org.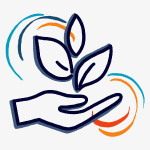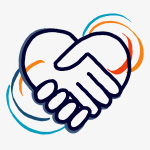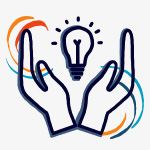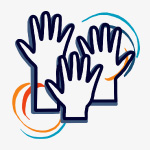 SOCIAL & EMOTIONAL LEARNING
Whether you are a classroom teacher, an aspiring leader, or an experienced administrator, our programs provide you with the opportunity to develop key skills and habits of mind to lead effective teams in positive, impactful ways.
With a focus on fostering joyous, safe, healthy, and supportive school communities, these programs provide tools and strategies to support the emotional well-being of students and adults.
Informed by the latest educational research, our programs provide opportunities to improve classroom practices and design coursework that will lead to more engaging and meaningful learning experiences for your students.
To ensure all students and school stakeholders have the opportunity to learn and thrive in our schools, we offer equity-centered programs that will increase your capacity to create responsive classrooms, inclusive curricula, affinity spaces, and school communities that are supportive of everyone.
Interested applicants should review the CATDC website to understand the organization and submit a cover letter, resume, and 2 professional references to Eryn Hoffman at hoffman@catdc.org. 
EQUAL OPPORTUNITY EMPLOYER
The CATDC is committed to a workforce that is representative of the varied communities we are privileged to serve. We provide a work environment that does not discriminate based on race, color, national origin, gender, age, sexual orientation, gender identity or expression, marital status, mental or physical disability, genetic information or any other basis protected by applicable law. The CATDC prohibits harassment of applicants or employees based on any of these protected categories.