Rethinking Science PLC: Centering Student Experiences and Inclusive Curricula in the Science Classroom
Rethinking Science PLC: Centering Student Experiences and Inclusive Curricula in the Science Classroom
SESSION 1: October 18, 2021 | 3:00pm - 5:30pm
SESSION 2: November 15, 2021 | 3:00pm - 5:30pm
SESSION 3: January 24, 2022 | 3:00pm - 5:30pm
SESSION 4: March 7, 2022 | 3:00pm - 5:30pm
SESSION 5: April 25, 2022 | 3:00pm - 5:30pm
ABOUT THIS ONLINE ONGOING PROGRAM
Come to be a part of a community of science teachers and learners that will reflect on where we have been, what we have learned and where we are going. 
Questions we will explore:
What did we learn in 2020-2021? 

How did remote and hybrid teaching and learning impact our practices and help us hone in on our values? 

How are we critically reflecting on the 2020 uprisings? 

How are we centering the lived experiences of students in our classrooms? 

How are we building an anti-racist perspective into our curriculum and seeking to make the science classroom more inclusive?
Participants will explore the teacher's role in engaging students in investigation and design. We will investigate strategies that put students at the center of their learning to fully engage, think deeply, ask questions, and apply their skills and knowledge to our society and natural world. We hope you join this group of thoughtful science teachers and learners to explore innovative pedagogy and inclusive curricula to make science more meaningful to all students. 
This Professional Learning Community is for High School Science teachers and will meet for a series of Monday afternoon workshops from 3 - 5:30 pm. Each session will be crafted with the input of participants and provide opportunities to share and practice. 
Session 1: Curiosity & Engagement;

  lessons from 2020-2021 

Session 2:

Diversity, Equity, Inclusion, & Social Justice in Science Education

Session 3: Investigations Driven by Students' Questions

Session 4: Assessment, Grading, & Reflection

Session 5: Round Table - Science Beyond the Classroom, Sharing & Reflecting, & New Goals
This professional learning community is geared towards high school Science teachers. Please take 5 minutes to complete this short survey. Your responses will help us craft the PLC to meet the needs of the group.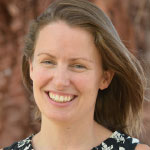 Ellie Beyers is the Science Department Chair at Marin Academy and has been teaching Chemistry, Advanced Chemistry, and Environmental Science at MA for the past 10 years. Ellie began her teaching career in England, where she taught GCSE and A-level Chemistry at Lord Lawson of Beamish School. She then taught Chemistry and Honors Chemistry at Crystal Springs Uplands School. Ellie received her undergraduate and graduate degrees in Chemistry from Newcastle University, spending an exchange year at Waterloo University in Ontario, Canada. She was awarded her Post Graduate Certificate in Education (PGCE), specializing in teaching Secondary School Science, from Newcastle University. This past year Ellie co-facilitated two workshops through CATDC, Creating Remote, Hands-on Experiences for High School Science Students and Teaching Strategies for Hyflex Learning During Uncertain Times: Creating Broad Frameworks That Do-it-All.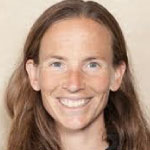 Liz Gottlieb has been teaching Biology, Chemistry, Advanced Biology, and Environmental Science at Marin Academy for the last 21 years. Liz was a founding Bay Area BlendEd Consortium teacher, leading 3 successful cycles of Bay Area Field Ecology and in 2019 launched a new immersive blended summer trimester course called Wilderness Studies for the Consortium. Liz earned a B.A. from Colby College and also a Masters of Science in Science Education from Montana State University. (Capstone project in 2017, "How does developing an online field ecology course to support high school students impact my growth as a teacher.") She began her teaching career by participating in Teach for America, where she taught seventh- and eighth-grade science at Roosevelt Middle School in Compton, California.
Cancellation Policy
Life happens. We understand that there will be times when you cannot attend a workshop that you have registered and paid for. We strive to be as helpful and flexible as possible when things out of your control happen. Please visit our FAQ page for detailed information about our cancellation policy and answers to frequently asked questions about enrollment and membership.