Mindfulness in K-12 Schools: Teacher Training in Mindful Self-Regulation
Mindfulness in K-12 Schools
SESSION 1: October 15, 2020 | 2:00pm - 4:00pm
SESSION 2: November 17, 2020 | 2:00pm - 4:00pm
SESSION 3: December 10, 2020 | 2:00pm - 4:00pm
ABOUT THIS ONLINE WORKSHOP
How do we help students leverage their capacity for well-being? How do we support them in developing effective practices that work in any circumstance? How do we give them what they need to live peaceful, purposeful, and powerful lives? Self-regulation, the ability to align our actions with values, goals and commitments, is fundamental to overall well-being and performance. However, this critical skill is rarely taught explicitly in schools. Over the course of three sessions, we will look at the principles, practices, and skills of mindful self-regulation. This experiential, interactive series will provide participants with specific strategies that they can use in both their professional and personal lives.
Session 1: The Self-regulation of Attention
What do we mean when we say "pay attention?" Attention is a limited resource; the skillful use of this resource is foundational to learning and to living well. How we pay attention affects how we think, how we feel, what we remember, and even our physical health. This session will look at the neuroscience of attentional control and how we help students develop what may be the single most important skill in life. Participants will look at the myths and misunderstandings about the practice of mindfulness. We will discuss specific ways to help students focus as well as the unintentional things we do that make focusing more difficult.
Session 3: Behavioral Self-regulation and Habits
Why do we engage in behavior that does not work and avoid behavior that we know would be more effective? We will take a fascinating look at the way our evolutionary biology affects the choices we make everyday. We will also look at the incredible human capacity to make choices that are aligned with goals, values, commitments, and relationships – even when we don't feel like it. We can help students identify what really matters, make small daily choices that serve their values, accept responsibility for their choices, and learn from the consequences. We will also investigate how we confuse skill and motivation with one another and why this distinction is critical to success and well-being.
This program is intended for K-12 teachers and curricular leaders who want to learn about and develop their practice of integrating mindfulness throughout their curriculum.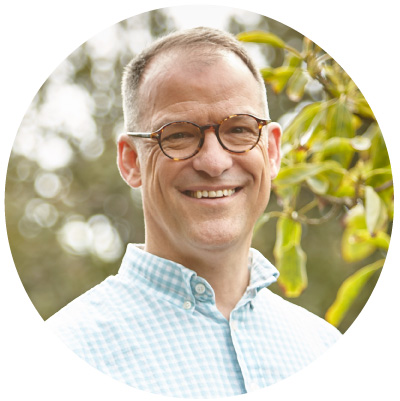 Dave Mochel has been studying the practices and principles of mindfulness, well-being, and leadership for more than thirty years. After a career teaching neuroscience, human development, and physics in independent schools, he founded Applied Attention Coaching and Consulting. Dave combines modern science, enduring wisdom, and real-life application to help individuals, teams, and leaders focus their attention and energy where it will make the greatest positive difference. In addition, he is a lecturer in The School of Health and Human Performance at Stanford University, the author of Good Life Practice: A Quick Start Guide to Mindful Self-Regulation, a two-time cancer survivor, and the proud father of two wonderful young men. Dave has degrees in biology and geology from Williams College, a Master's in Humanistic and Multicultural Education from SUNY New Paltz, and a clinical internship in Mindfulness Based Stress Reduction (MBSR) from the University of Massachusetts Medical Center.
Cancellation Policy
Life happens. We understand that there will be times when you cannot attend a workshop that you have registered and paid for. We strive to be as helpful and flexible as possible when things out of your control happen. Please visit our FAQ page for detailed information about our cancellation policy and answers to frequently asked questions about enrollment and membership.