Mastering Group Facilitation
Aug 07, 2023 9:00AM—Aug 09, 2023 3:00PM
Location
Jewish Community High School | San Francisco, CA
Cost Early Bird Pricing for Members (available until July 3) $2,000 members; $1,675 group-rate; $3,150 non-members
Categories Leadership, Summer Institute
Mastering Group Facilitation
SESSION 1: August 7, 2023 | 9:00am - 3:00pm
SESSION 2: August 8, 2023 | 9:00am - 3:00pm
SESSION 3: August 9, 2023 | 9:00am - 3:00pm
ABOUT THIS IN-PERSON SUMMER INSTITUTE
Whether you are a teacher, department head, group leader, or administrator, you know the power and impact of excellent facilitation. Groups reach new levels of creativity, productivity, and innovation with the support of a strong facilitator. But what does it take to play that pivotal role? How does one consistently lead groups through complex, sometimes tense, discussions and decisions? How can these competencies be applied in the classroom as well as the conference room? "Mastering Group Facilitation" focuses on answering these questions. If working towards mastery in this area is a priority, then this dynamic 3-day session is for you.
Workshop Focus:
Creating a collaborative group culture

Facilitating tough topics under pressure

Fostering creative thinking & decision-making in groups

Building effective agendas that deliver on promises

Handling difficult individual and group dynamics

Chart-writing and action planning
You will leave the workshop with new tools, tactics, and a personalized work plan containing strategies to improve your techniques. Our presenter will be David Barkan, a nationally recognized facilitator and consultant who has trained many educators to discover their strengths as leaders in schools and beyond. He brings insight, humor, and boundless energy to his workshops.
This workshop is transformative for anyone who leads groups of colleagues or students, especially teachers, administrators, and department chairs. We also highly encourage you to consider attending the workshop with a team from your school.
Space is limited to 32 participants. Enroll early to secure your spot!
COVID-19 SAFETY PROTOCOLS
CATDC and Jewish Community High School will be working together to do all we can to ensure your health and safety during our in-person session, monitoring closely nationwide, state, and local updates and recommendations. We ask that you do not attend if you are infected with Covid, have Covid symptoms, or have had close contact with someone who is infected in the last 10 days.
Starting February 2023, we will no longer check vaccination status at the first session of our workshops, but we strongly encourage all CATDC participants to be fully vaccinated.
Given the nature of our in-person programs which gather individuals together from a variety of schools and regions, CATDC may also require or strongly recommend masking indoors and/or testing on a program-by-program basis.  Any updated recommendations or requirements will be communicated to participants in a timely fashion prior to a program or session. All Covid-related refund requests will be considered on a case-by-case basis. Thank you for your understanding and your cooperation.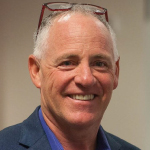 Dr. David Barkan has an international reputation as a master group facilitator and consultant to organizations dedicated to social change. He holds a Ph.D. in Clinical/Organizational Psychology and a B.A. from Boston University. He regularly consults with schools, non-profit organizations and community collaborations across the U.S. and around the world.  He has dedicated his career to helping people and groups find creative solutions to life and work's most challenging problems.
Cancellation Policy
Life happens. We understand that there will be times when you cannot attend a workshop that you have registered and paid for. We strive to be as helpful and flexible as possible when things out of your control happen. Please visit our FAQ page for detailed information about our cancellation policy and answers to frequently asked questions about enrollment and membership.