Learning from One Another: Cross-Generational Women's Leadership
Learning from One Another: Cross-Generational Women's Leadership
SESSION 1: September 30, 2021 | 9:00am - 12:00pm
SESSION 2: November 4, 2021 | 9:00am - 12:00pm
SESSION 3: February 3, 2022 | 9:00am - 12:00pm
SESSION 4: April 14, 2022 | 9:00am - 12:00pm
ABOUT THIS ONLINE ONGOING PROGRAM
Our season in life shapes our approach to leadership. From the energetic optimism and ambition of youth to the measured wisdom earned through years of experience; from the demands of balancing work while starting partnerships and raising young children to the freedom of the empty nest, women navigating the leadership path have so much to share with one another about challenges, strengths, and crossroads on the journey.
Cross-Generational Women's Leadership invites women in different seasons of their careers to explore conscious leadership by reflecting, sharing stories, building skills, setting goals, asking for help, and encouraging one another. Ideally, we'll build a cohort representing different career phases and offering sustained support into the future.
We'd like our group to include:
Aspiring leaders who seek ways to lead from their current positions

New administrators who have been in leadership positions for five years or fewer

Experienced administrators with five to ten years of leadership experience

Veterans who have been in leadership positions for more than ten years
Our cohort will explore these questions as well as others generated by the group:
What are my core values and personal mission statement? 

What is conscious leadership and how do I practice it?

How can I lead from my current position in my organization?

What do I want to preserve, enhance, or transform in my work life?

In what areas do I feel vulnerable or under-prepared when I consider my goals for the future?

What's my role in building strong leadership teams and nurturing strengths in others?

What can I offer to and learn from others in this cohort?
Our sessions will include:
Compassionate self-reflection: Where am I on my leadership journey, where do I want to be, and how do I get there?
Sharing our stories: Offering wisdom and learning from each other
Case-studies: How to work through difficult and unpredictable circumstances while leading with integrity, heart, and vulnerability
Sponsorship and mentorship: How do we help one another?
Goal setting and skill building
Self-care: How to sustain yourself over the course of your career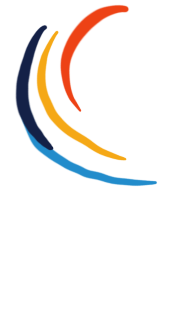 "I found the work around purpose and values to be particularly important. I don't make time to do that sort of work on my own, and both crafting my own values and engaging with others was meaningful."
"I appreciated thinking about what I want in my next position rather than how can I serve the group with my strengths. This has given me a lot to think about as I consider what is next."
The power of women connecting and being true is just overwhelming. Through my discussions with many others, it has become clear to me that I spend too much energy "performing" a role I feel I'm supposed to. The early sessions exploring our strengths and values gave me so much clarity on what my real value to the community is, and how I can lead from a place of authenticity. I feel this has truly changed me as leader, and wiped away much of the nagging self-doubt and self-consciousness that I have felt as a leader. 
"Hearing others' stories and examples of how they have faced decisions, challenges, or met needs was also really wonderful. Also, when this cohort started and everything was still remote, the ability to reconnect with my identity and purpose as a educator and step away from all of the procedural and logistical work that covid sent my way was so life-giving."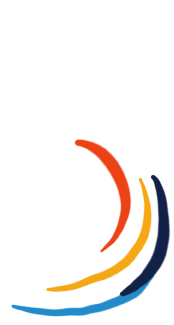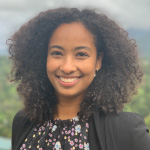 Bijani Mizell is an English teacher and Instructional Coach at Marin Academy. Previously she worked at The Branson School for seven years as an Assistant Learning Specialist, Director of Community Engagement,  Freshman Dean, and most recently, English Department Chair. While at Branson, Bijani spearheaded a mission-aligned departmental curriculum redesign with an emphasis on diversity and inclusion, and restructured the freshman advisory and senior mentorship program to prioritize social emotional learning and community building. Currently, when not teaching Shakespeare to 9th graders, she is leading a team of faculty and administrators in creating a set of professional growth teacher competencies in alignment with Marin Academy's groundbreaking Strategic Plan. In each of these roles, Bijani has mentored students as well as fellow faculty members. She credits the mentorship she received for making education her vocation and believes that powerful female leadership can transform schools into equitable, compassionate institutions. She earned her BA in English from Princeton University and her MA in English Literature from King's College London. Before she began her teaching career, Bijani worked as a journalist in Ulaanbataar, Mongolia, as a fashion writer in London and San Francisco, and in book publishing in New York and San Francisco. When not chasing her toddler, she is likely trying out a new recipe, dancing in a West African or Zumba class, or watching a British murder mystery with her husband.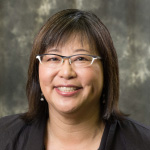 Jennifer Wong Christensen began her career in college admission and served as the Director of Admission at Saint Mary's College of California and Claremont McKenna College. She "switched sides of the desk" and spent 12 years in independent schools directing the college counseling programs at The Archer School for Girls, Mayfield Senior School, Sonoma Academy, and Marin Academy. She joined Carney, Sandoe and Associates (CS&A) in 2016 and has worked on leadership searches for almost 50 different educational organizations to date. As a former faculty member for the Admission Middle Management Institute and coordinator of the Leadership Development Institute, Jennifer has long been committed to the professional development of other educators. She has also presented at the National Association for College Admission Counseling, Association of College Counselors and Independent Schools, the Western Association for College Admission Counseling, and the National Coalition of Girls Schools conferences and at CS&A's Women's Institute. Jennifer earned her bachelor's degree at Claremont McKenna College and did graduate work at Saint Mary's College of California and Stanford University. In her free time, Jennifer enjoys all things culinary, learning about wine, playing mah jong, knitting, and walking with her dogs, Kirby and Sona. She and her husband own and operate a small business, Brian's Comics: For All Fankind.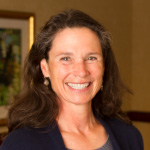 Karen Whitaker began her career teaching in Bay Area public schools before joining The Branson School, where she  wore many hats, including English Teacher, Freshman Dean,  Director of Studies, Academic Dean and Assistant Head of School for Academics. Mentoring teachers and aspiring leaders energized Karen's work at Branson, and she's continued to help others realize their leadership potential in her current role as a search consultant with Carney, Sandoe. Karen participated in many CATDC programs throughout her administrative career and has loved the opportunity to return to the CATDC family as a facilitator, where she supports teachers and administrators to clarify their values and goals and make connections across school communities. Karen recently completed two terms as a Trustee at Marin Primary & Middle School in Larkspur. She has presented on women in leadership at NAIS annual conferences, The National Coalition of Girls' Schools conference, and the Carney, Sandoe Women's Institute. Karen earned her BA from Stanford, her California Teaching Credential from University of California, Berkeley, and her MA through the Klingenstein Program at Columbia. In her free time, she enjoys gardening, bird watching, hiking, reading, and spending time with family and friends.
Cancellation Policy
Life happens. We understand that there will be times when you cannot attend a workshop that you have registered and paid for. We strive to be as helpful and flexible as possible when things out of your control happen. Please visit our FAQ page for detailed information about our cancellation policy and answers to frequently asked questions about enrollment and membership.