Instructional Growth for Equity
Oct 14, 2022 9:00AM—May 10, 2023 3:00PM
Location
Crystal Springs Uplands School (Middle School Campus)
Cost Early Bird Pricing for Members (Available until Sept 2) $1,475 members; $1,225 group-rate 3+; $2,325 non-members
Categories Curriculum & Pedagogy, Equity & Inclusion, Ongoing Program
Instructional Growth for Equity
WELCOME SESSION: October 14, 2022 | 9:00am - 12:00pm
SESSION 1: November 15, 2021 | 1:00pm - 3:00pm
SESSION 2: January 12, 2023 | 9:00am - 11:00am
SESSION 3: February 15, 2023 | 1:00pm - 3:00pm
SESSION 4: March 17, 2023 | 9:00am - 11:00am
SESSION 5: May 10, 2023 | 1:00pm - 3:00pm
ABOUT THIS IN-PERSON ONGOING PROGRAM
In this year-long learning experience, teachers will engage in a research-based  process to promote instructional growth and equity in the classroom. Educators will have an opportunity to reflect on their practice, generate questions regarding efficacy, gather data through observations, and receive feedback to promote new understandings and new practices. A version of instructional rounds, this model centers our students who are most marginalized, be it due to access, ethnicity, gender, or other dimensions of identity or experience, in pursuit of greater equity in our practice.
Participants will:
Explore their unique learning environment in a new way that helps generate salient questions that promote growth
Understand how to identify their most marginalized learners in pursuit of greater equity in the classroom 
Practice refining questions to elevate teaching using tools and data
Experience a community of practice and a cycle of instructional rounds, including gathering, providing and receiving feedback

Learn strategies for processing and utilizing non-evaluative peer feedback to highlight one's strengths as a teacher and develop new strategies for classroom teaching that center students
Teachers who seek a growth experience in a community of practice to operationalize equity work and allow it to take root in measurable ways

Small cohorts (rather than single participants) from participating schools are encouraged, but not required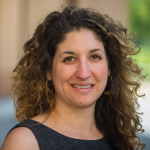 Julia Rubin is the Upper School Director of Teaching and Learning at Crystal Springs Uplands School. Before moving into an administrative role, Julia taught English, French, and Creative Writing at the middle school, high school and community college levels for 12 years. She mentored early career teachers for 5 years at Hillbrook School, where she also served as Writing Coordinator and Humanities Team Lead. As a researcher, she is trained in human-centered design and applications of educational technology to improve student outcomes. Julia is particularly interested in unleashing the creative potential in both teachers and students as they navigate the process of making equity work a lived experience in classrooms.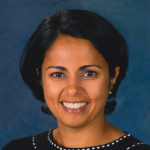 Meena Tahiliani is the Middle School Director of Teaching and Learning at Crystal Springs Uplands School.  She has taught math in middle schools for 14 years, and has served as a department lead or math coach for 8 of those years. Meena is a firm believer in the importance of discovering ideas and constructing knowledge collaboratively; she is convinced that every student is a "math person" but many have yet to recognize their capacity to reason mathematically and experience the joy of exploring the world through numbers. She is ever seeking to improve her practice and experienced significant gains for her students after engaging in Instructional Growth for Equity last year.
Cancellation Policy
Life happens. We understand that there will be times when you cannot attend a workshop that you have registered and paid for. We strive to be as helpful and flexible as possible when things out of your control happen. Please visit our FAQ page for detailed information about our cancellation policy and answers to frequently asked questions about enrollment and membership.