The Equity Institute
Jul 25, 2023 8:30AM—Jul 28, 2023 2:30PM
Location
Lick-Wilmerding High School | San Francisco, CA
Cost Early Bird Pricing for Members (available until June 21) $2,225 members; $1,875 group-rate; $3,475 non-members
Categories Equity & Inclusion, In-Person, Summer Institute
SESSION 1: July 25, 2023 | 8:30am - 4:00pm
SESSION 2: July 26, 2023 | 8:30am - 4:00pm
SESSION 3: July 27, 2023 | 8:30am - 4:00pm
SESSION 4: July 28, 2023 | 8:30am - 2:30pm
ABOUT THIS IN-PERSON SUMMER INSTITUTE
This institute is designed for educators to explore a range of innovative approaches to weaving social justice pedagogy and practices into the fabric of their school community. Inspired by Dr. Martin Luther King's vision of the Beloved Community and informed by Paulo Friere's call for critically conscious teaching practices, we hope to embolden educators to disrupt the status quo in the service of creating transformational change.
We believe that so much of the work of equity-minded education is rooted in the need for each of us to confront our own biases and explore our own identities as we seek to dismantle systems of oppression. We know that this work requires both a safe and brave space where we can learn how to hold each other in care and unlearn the harmful messages and narratives that inform how we perceive ourselves and others.
Our time together will be  grounded in seven concrete Principles of Critically Conscious Education which will frame the arc of the institute. These principles are created to help inform– on both a theory and praxis level–how to build belonging, elevate equity, and inspire change in your schools.
Principles of Critically Conscious Education: 
Approach issues of identity and equity with courage, curiosity, compassion and humility.

Understand the ways that systemic oppression was historically created and is currently maintained, resulting in present societal inequities.

Recognize the ways your social positionality informs your educational practice including your methods, materials, perspectives, reactions, and interactions. 

Identify how current social inequities manifest within your classroom, school, community, and the lived experiences of your students and colleagues. 

Boldly move beyond what is; to radically re-envision what could be. 

Commit to critically conscious practices that intentionally and consistently uphold counter-narratives to systemic oppression.

Understand that this work is grounded in radical joy, healing, dignity and love in service of the Beloved Community.
Gain a foundational understanding of Oppression:

Participants will explore, analyze and apply how the power dynamics between privileged and targeted groups manifest and function to maintain inequality

Acquire concrete tools and strategies:

Participants will reflect on their current educational practice and set goals for incorporating critically conscious principles into their school communities.

Experience the value of being part of a healing community:

Participants will  have the opportunity to connect with other educators as a means to further understanding, provide inspiration, and promote healing
COVID-19 SAFETY PROTOCOLS
CATDC and Lick-Wilmerding High School will be working together to do all we can to ensure your health and safety during our in-person session, monitoring closely nationwide, state, and local updates and recommendations. We ask that you do not attend if you are infected with Covid, have Covid symptoms, or have had close contact with someone who is infected in the last 10 days.
Starting February 2023, we will no longer check vaccination status at the first session of our workshops, but we strongly encourage all CATDC participants to be fully vaccinated.
Given the nature of our in-person programs which gather individuals together from a variety of schools and regions, CATDC may also require or strongly recommend masking indoors and/or testing on a program-by-program basis.  Any updated recommendations or requirements will be communicated to participants in a timely fashion prior to a program or session.   All Covid-related refund requests will be considered on a case-by-case basis. Thank you for your understanding and your cooperation.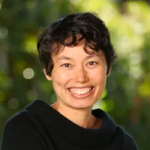 Alegria Barclay
Alegria's 20-year career as an educator is founded upon a steadfast commitment to social justice and an abiding belief that creativity and communication combined can bring about social change. She graduated from UC Berkeley where she was a core member of June Jordan's Poetry for the People. During and after college, she worked in the non-profit sphere: first, creating poetry and art with kids of all ages, then, educating teens on sexual violence. She has been a teacher in public and independent schools for 14 years and believes that the best means to engender meaningful and enduring change is through an educational model founded on empathy, intersectionality, and critical analysis. She currently serves as Dean of Faculty at Lick Wilmerding.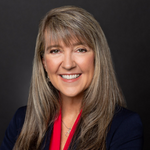 Sheri Lyn Schmidt
Sheri has been a Social Justice Educator in secondary and higher education for 30 years. Through administrative roles as the Director of Equity and Social justice at the Ethel Walker School and Coordinator of Diversity Education at Texas A&M University, she developed both curricular and co-curricular programs for faculty, students and staff. As faculty at The University of Massachusetts and Smith College, she taught graduate and undergraduate level courses about systemic oppression. She earned her doctorate in Social Justice Education from the University of Massachusetts, Amherst, with research focusing on teaching about systemic racism. She feels incredibly privileged to now spend her time in support of equity initiatives at Parker School on magnificent Hawaiʻi Island.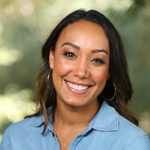 Alison Williams
As an educator-activist, Alison's career has been dedicated to social and community healing and empowerment. Her 10+ years of teaching experience began at Planned Parenthood Los Angeles, as a health educator, where she taught comprehensive sexuality education to middle and high school students and supported teachers in creating safe and inclusive classrooms. Most recently, she worked at the Nueva School leading their middle and upper school JEDI programming and teaching social - emotional learning. Outside of the classroom, Alison has received training in doula care, hatha yoga, and restorative practices. All of which inform her teaching practice to be intersectional, holistic, and culturally responsive. She currently works at Marlborough School as a Health Instructor. 
Cancellation Policy
Life happens. We understand that there will be times when you cannot attend a workshop that you have registered and paid for. We strive to be as helpful and flexible as possible when things out of your control happen. Please visit our FAQ page for detailed information about our cancellation policy and answers to frequently asked questions about enrollment and membership.