Diving Deeper into Mindful Practices in K-12 Schools
Diving Deeper into Mindful Practices in K-12 Schools
SESSION 1: October 14, 2020 | 2:00pm - 4:00pm
SESSION 2: December 9, 2020 | 2:00pm - 4:00pm
SESSION 3: January 26, 2021 | 2:00pm - 4:00pm
SESSION 4: March 23, 2021 | 2:00pm - 4:00pm
ABOUT THIS ONLINE WORKSHOP
This program will be organized around educators deepening their daily personal practice and developing a project focused on offering mindfulness practice for students in school settings. Participants should already have completed the introductory program or be able to provide evidence for background in mindfulness practice and education. The focus of the program will be on supporting each other in both of these endeavors and the structure will be a facilitated collegial working group where we will draw on collective wisdom to grow our understanding and implementation of mindfulness practice.
Session 1: In the first session we will be checking in on participants' personal practice and setting some intentions and commitments for consistency and/or growth. We will also be discussing plans for a student project, setting metrics for evaluation, and assigning accountability partners for support moving forward.
Session 2:
In the second session we will be sharing progress and insights from personal practice and from design and/or implementation of work with students. Time will be dedicated to trouble-shooting and shaping the project prototypes.
Session 3:
This session will include ongoing sharing as well as the design of evaluations for student projects.
Session 4:
This session will be focused on reflections from personal practice and student projects. In addition we will share evaluation results and look forward to future iterations of work with students.
This program is for educators who have completed the introductory program, Mindfulness in K-12 Schools, through CATDC or be able to provide evidence for background in mindfulness practice and education.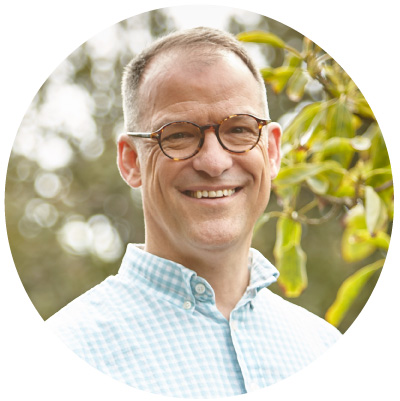 Dave Mochel has been studying the practices and principles of mindfulness, well-being, and leadership for more than thirty years. After a career teaching neuroscience, human development, and physics in independent schools, he founded Applied Attention Coaching and Consulting. Dave combines modern science, enduring wisdom, and real-life application to help individuals, teams, and leaders focus their attention and energy where it will make the greatest positive difference. In addition, he is a lecturer in The School of Health and Human Performance at Stanford University, the author of Good Life Practice: A Quick Start Guide to Mindful Self-Regulation, a two-time cancer survivor, and the proud father of two wonderful young men. Dave has degrees in biology and geology from Williams College, a Master's in Humanistic and Multicultural Education from SUNY New Paltz, and a clinical internship in Mindfulness Based Stress Reduction (MBSR) from the University of Massachusetts Medical Center.
Cancellation Policy
Life happens. We understand that there will be times when you cannot attend a workshop that you have registered and paid for. We strive to be as helpful and flexible as possible when things out of your control happen. Please visit our FAQ page for detailed information about our cancellation policy and answers to frequently asked questions about enrollment and membership.