Assessment for Equity, Engagement, and Care
Assessment for Equity, Engagement, and Care
SESSION 1: July 27, 2021 | 9:00am - 3:30pm
SESSION 2: July 28, 2021 | 9:00am - 3:30pm
SESSION 3: July 29, 2021 | 9:00am - 3:30pm
ABOUT THIS IN-PERSON SUMMER INSTITUTE
This three-day institute will explore assessment practices rooted in equity and care that spark motivation and keep learning as the goal. As educators seek to guide students toward the critical consciousness necessary for participation, advocacy, and activism, we must design assessments that are integral to student growth. Building learning experiences around performance-based assessments, in which students can demonstrate skills that really matter, keeps active learning at the center and serves a culturally responsive pedagogy. As we strive to create equitable classrooms, the feedback and grading systems that follow assessments should both accurately represent and embolden student learning.
During our time together we will discuss effective assessment, standards and competency-based grading, and design a unit around essential learning goals. Participants will walk away with a competency-based unit plan, a design plan for running a standards/competency-based grading classroom, and a supportive cohort of educators to lean on in the future.
Participants should bring a laptop or device with them to use throughout the three days.
Questions we will consider:
What happens when teachers stop focusing on giving students grades, and instead empower students to be stewards of their own mastery? 

How might educators assess for learning and growth?

How might we design assessments and outcomes to build student motivation, self-efficacy, and a critical consciousness?

How might we shift grading practices toward equity, at both the classroom, departmental, and school-wide level?
Participants will:
Consider grading/assessment myths and identify core beliefs on grading/assessment

Articulate why they assess and how to assess for learning over evaluation 

Compare and contrast the messages that we send in our micro grading moments that support or counter our macro visions of learning and assessment

Identify/examine meaningful that skills can be assessed (and what should not be assessed)

Reflect on assessment as part of a culturally responsive pedagogy

Examine the role assessment plays in student self-efficacy and development of a critical

consciousness

Identify assessments that gather the evidence of key skills

Create

a competency based unit plan

Design plan for running a standards/competency based grading classroom

Set an intention for next steps and write personal assessment mission statement
COVID-19 SAFETY PROTOCOLS
With California's reopening date set to June 15th and our member schools' return to in-person instruction, we have decided to offer one limited capacity (24 participants) in-person 3-day Summer Institute at the Holy Spirit Retreat Center. As we navigate how to safely be together again, we will be strictly following CDC, state, and local guidelines and recommendations, and the safety protocols set in place by our host site, including those related to mask-wearing and social distancing. When you register please note that all participants are required to show proof of full vaccination (CDC card) or negative COVID test taken within 72 hours of the program start date/time. As the situation evolves, so will our approach to keeping you safe, which could include postponing or canceling in-person events. We thank you for your patience and flexibility.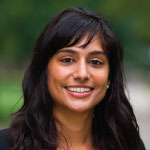 Dr. Nimisha Barton is a Diversity Consultant in education who develops and implements anti-racist programs, trainings, and curricula for students, faculty, and administrators. In her consulting work, she draws on previous professional experiences as a college educator, a university administrator, and a diversity practitioner. After completing her PhD, she began her career as the inaugural Associate Director of Programs for Access and Inclusion at Princeton University before going on to serve as the first Director of Equity and Inclusion at an independent school in Los Angeles. She is the co-editor of a scholarly volume on women, gender, and citizenship in modern France which appeared in 2018 with the University of Nebraska Press. Her most recent book, entitled Reproductive Citizens: Gender, Immigration, and the State in France, 1880-1945, appeared in September 2020 with Cornell University Press. Her current project, Just Future: A Short Guide to Abolitionism in Higher Education, explores the early radical potential of diversity, equity, and inclusion work in educational institutions and encourages educators and administrators to once again pursue what Dr. Bettina Love has called educational freedom through anti-oppressive praxis. You can learn more about her at https://www.drnimishabarton.com.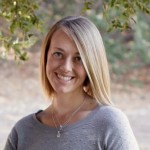 Regan Galvan serves as the Director of Teaching and Learning at Vistamar School. Before joining Vistamar, Regan has advised students and taught math, history, and choral music at both public and independent schools in Southern California for grades 6 - 12 since 2001. Regan is a graduate of the University of California at San Diego and Teachers College at Columbia University. Regan has dabbled in professional work beyond her dayjob, including blogging, retweeting, writing articles for NAIS Independent School magazine, giving the occasional workshop for NAIS Annual Conference, CATDC, or Challenge-Success, teaching a course on classroom math practices for the UCLA Math Department, and co-creating a Womxn in Leadership Circle for Los Angeles independent school educators. A self-described nerd for pedagogy, Regan is curious about the intersection of student support and engaging pedagogy. Regan thinks a lot about active, student-centered learning and authentic, equitable assessment. While not nerding out about teaching and learning, Regan spends time at home, the beach, Costco, or the minivan with her three children and husband.
Cancellation Policy
Life happens. We understand that there will be times when you cannot attend a workshop that you have registered and paid for. We strive to be as helpful and flexible as possible when things out of your control happen. Please visit our FAQ page for detailed information about our cancellation policy and answers to frequently asked questions about enrollment and membership.